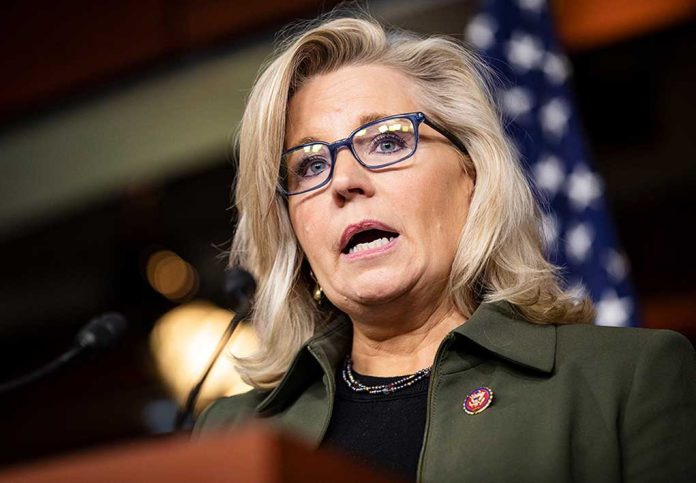 Liz Cheney Aims For Criminal Prosecution Against Trump
(ReliableNews.org) – The January 6 Committee has held six public hearings so far. The methodical way lawmakers are walking through what allegedly happened before and during the incident at the Capitol has experts saying they're trying to lay out a prosecution case against former President Donald Trump. Recently, one of the only two Republicans on the committee suggested exactly that.
On Tuesday, June 28, the panel heard sworn testimony from Cassidy Hutchinson, a former aide to Trump's Chief of Staff Mark Meadows. The ex-White House official testified she was present for many of the conversations about the January 6 event before and on that day. Media outlets, both conservative and mainstream, described the testimony as devastating.
The former president quickly posted a denial on Truth Social about how much access Hutchinson had to him, calling her a "total phony." Many of his supporters maintain it's a witch hunt; after all, the Senate did acquit him of wrongdoing in 2021.
Nonetheless, Rep. Liz Cheney (R-WY) shared an article on Twitter that suggested Hutchinson's testimony made the case for criminally prosecuting Trump much stronger.
The Case for Prosecuting Donald Trump Just Got Much Stronger https://t.co/qFm2fiJZsM

— Liz Cheney (@Liz_Cheney) June 29, 2022
The article shared by the congresswoman basically says Hutchinson's testimony tied all of the allegations against Trump together, demonstrating exactly how involved he was in the January 6 event. It argued the elements required by the Supreme Court to determine when the First Amendment does not protect violent speech have all been met.
What do you think? Did you find Hutchinson's testimony compelling or do you think it's a continuation of the witch hunt?
Copyright 2022, ReliableNews.org