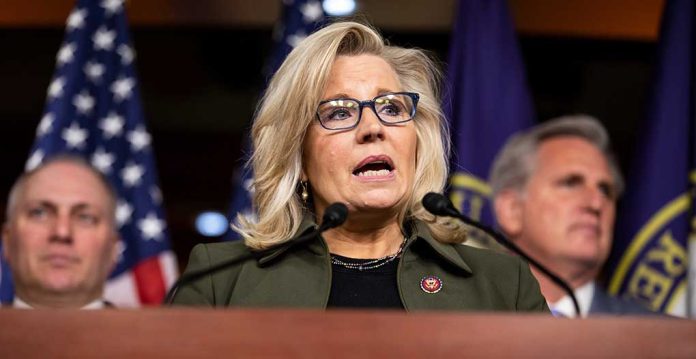 Liz Cheney Just Declared ALL OUT WAR On Donald Trump
(ReliableNews.org) – Immediately after Representative Liz Cheney (R-WY) lost the primary to her opponent, Harriet Hageman on August 16, the legislator announced her intention to form a new political action committee (PAC) called The Great Task. With this measure, she plans to fight "election denying candidates" and fulfill her promise to keep former President Donald Trump out of the White House.
Details About the PAC
Although the former POTUS spoke out after the candidate's crushing defeat with hopes that the Wyoming legislator would "disappear" into obscurity, Cheney refused and said her fight isn't over. The lifelong conservative believes the Right needs to leave Trump behind and get back to its roots, as she believes he and his followers are a danger to "our republic."
In her concession speech, the lawmaker spoke of former President Abraham Lincoln and his address at Gettysburg, where he, too, mentioned "the great task." He was talking about defending freedom and ensuring the continuation of the United States, and Cheney says she is as well. On August 17, she transformed her campaign purse of $7 million into a PAC aimed at taking down who she sees as the opposition to the true and traditional Republican party.
Head to Head
Cheney's voting record closely aligns with the former president. In fact, she voted with him over 92% of the time, but ever since the events on January 6, 2021, the two have parted ways. The Wyoming legislator was 1 of 10 Republicans who voted to impeach Trump for inciting an insurrection. Only two remain in the running for the House of Representatives in November. The politician also sits beside only one other conservative on the House committee investigating the events of that day in Washington, DC.
The previous US leader spoke out against Cheney after she lost the primary, calling her a "fool" and an "embarrassment" while congratulating his endorsed candidate, Hageman, who ended up taking her down. Trump himself might throw his hat in the ring for a chance to move back to Pennsylvania Avenue, but he may have some competition. The now-defeated lawmaker hinted that she, too, might make a run for the White House, if that's what it takes to keep 45 out of office.
There seems to be a battle amongst Conservatives between traditional Republicans and Trump Republicans who want to make America great again. While the former president is still a force not to be denied for those on the Right, only time will tell what the future holds for the party.
Do you think the representative will succeed with The Great Task, or do you feel the GOP is firm in its support of Trump?
Copyright 2022, ReliableNews.org