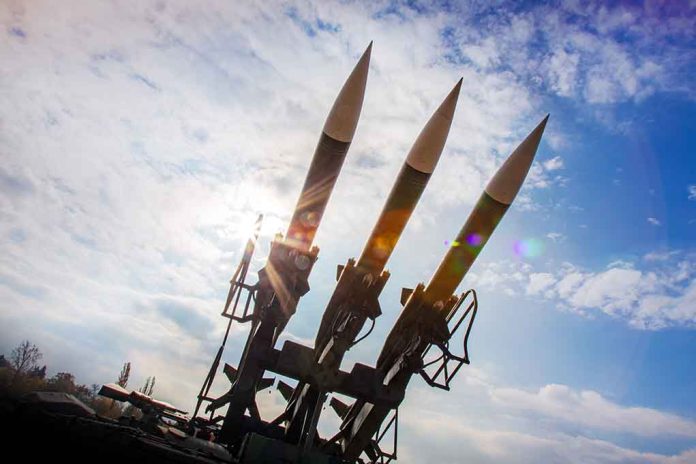 (ReliableNews.org) – When Russia started building its presence up on the Ukrainian border and subsequently attacked the country, it was clear the invaded nation was going to need some help. The United States and its allies stepped in and began supplying Ukraine with military aid worth billions of dollars. The United Kingdom recently sent more.
On May 11, British Defense Secretary Ben Wallace told the British House of Commons that they were donating Storm Shadow missiles that are capable of traveling more than 155 miles. The announcement was no surprise. In February, Prime Minister Rishi Sunak pledged to send the weapons to the war-torn nation.
Britain is the first nation to send long-range missiles to Ukraine, a munition they've desperately wanted for months. Though the missiles make it possible for Ukraine to shoot into Russia, the nation has reportedly pledged it will not do that.
CNN Exclusive: UK has supplied Ukraine with multiple Storm Shadow cruise missiles, giving Ukrainian forces a new long-range strike capability in advance of a highly anticipated counteroffensive, multiple senior Western officials tell me. https://t.co/fqU8hKBZV0

— Jim Sciutto (@jimsciutto) May 11, 2023
The Guardian reported Dmitry Peskov, a Kremlin spokesperson, responded to the news, saying Russia is taking a "rather negative" view of the deal. He said the military would "make appropriate decisions."
France appears to be following England's lead. The Telegraph reported French President Emmanuel Macron said his country would send Ukraine "new missiles that have a range" that allows the country to launch its counter-offensive. However, he later stated that the country won't supply missiles that are "able to reach Russia." Analysts believe the president is asking for reassurances the munitions won't be used in an attack on the neighboring nation.
While the European countries are sending the long-range missiles, reports indicate President Joe Biden's position on the matter remains unchanged. The US has long refused to send this type of missile to Ukraine.
In January, Pentagon official Colin Kahl told reporters the administration felt the Ukrainians could push Russia back without the long-range missiles. In March, Joint Chiefs Chairman General Mark Milley reiterated the position of the government and said the US doesn't have as many of those in its own inventory; therefore, it would not be giving them away.
Copyright 2023, ReliableNews.org