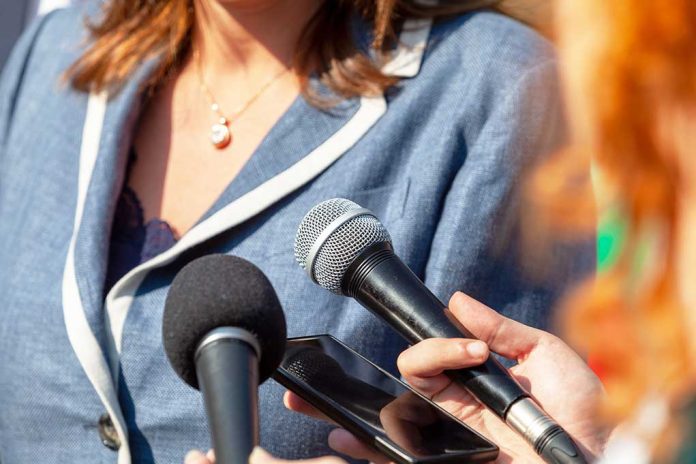 Elise Stefanik Endorses Donald Trump for President
(ReliableNews.org) – The Republican Party is currently going through a bit of turmoil. After a lackluster performance in the midterms, there's been a lot of chatter about who might challenge former President Donald Trump for the 2024 GOP nomination. That led to a prominent conservative endorsing the former POTUS even before he announced he was running.
Rep. Elise Stefanik (R-NY) endorsed Trump for president just days before President Trump announced his run on Tuesday. The New York Times reported the congresswoman said she was "proud to endorse" the former POTUS in the next presidential race. She went on to say she thinks it's time "for Republicans to unite around the most popular" conservative in the country. The representative also said Trump "has a proven track record of conservative governance."
I am proud to endorse my friend Donald J. Trump for President in 2024.

President Trump has always put America First, and I look forward to supporting him so we can save America.https://t.co/EXe6Rgz7mW

— Elise Stefanik (@EliseStefanik) November 11, 2022
Stefanik's endorsement came nearly a week before the former leader announced he is, indeed, running for the Oval Office again in 2024. A number of other Republicans also endorsed him. For example, Rep. Andy Biggs (R-AZ) posted on Twitter that the ex-president is the "leader" of the party.
President Trump is the leader of the Republican Party.

Let's Make America Great Again.

— Rep Andy Biggs (@RepAndyBiggsAZ) November 16, 2022
Former gubernatorial candidate Kari Lake (R-AZ) tweeted that Trump has her "full endorsement." It remains unclear whether Trump will have any major challengers for the nomination, despite much chatter about several Republicans willing to back someone else and speculation surrounding Florida Governor Ron DeSantis.
How do you feel about Trump in 2024?
Copyright 2022, ReliableNews.org