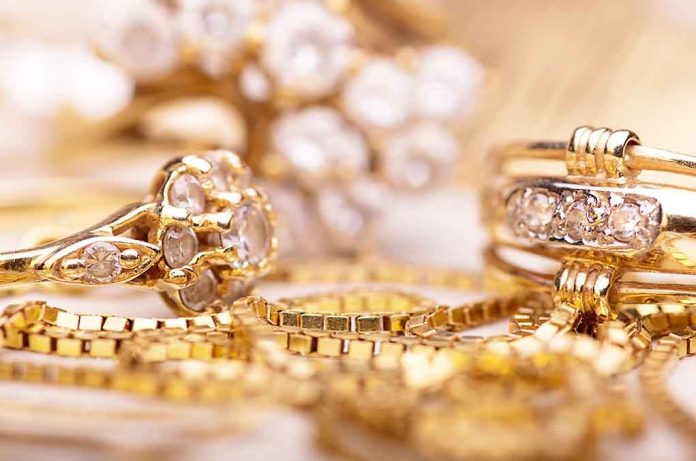 (ReliableNews.org) – During the years 802 CE through 1431 CE, the Khmer empire (the Angkor Civilization) covered what is now Cambodia, South Vietnam, Laos, and Thailand. The society was ruled by various kings over its 600-plus years of existence, and the empire was well known for building temples throughout the region. Like many other cultures in history, the builders likely housed relics and jewels inside the ancient temples. Unfortunately, and also like many, historians believe the tombs were looted and the richest stolen and sold. While that sometimes means the goods are lost forever, the southeast Asian country's Ministry of Culture and Fine Arts recently made an announcement on February 20, revealing rare gold jewels from as far back as the 9th century were returned to Cambodia.
Details About the Jewels
The New York Times reported the stash of 77 gold relics recovered included jewel-encrusted crowns or headbands worn by Angkor royalty. Other items included necklaces, belts, and floral and vine-shaped body ornaments. Cambodia's Ministry of Culture and Fine Arts Secretary Hab Touch said the return of the treasures to Cambodia was equivalent to "getting back the crown jewels" of the Khmer empire. The secretary said the society didn't even know about the pieces, and the trove was a lot more than what they currently have already on display. Officials put the treasure's worth at over $1 million; however, due to the rarity of Angkorian gold, some say it's hard to estimate the true dollar value.
Where Have They Been?
The Daily Wire reported the stolen ancient artifacts were in the possession of British smuggler Douglas Latchford. The man has been accused of looting antiquities and had already been awaiting trial in the US. In November 2019, the Department of Justice (DOJ) in New York indicted the man for looting Cambodian artifacts. The charges against Latchford also included wire fraud, smuggling, conspiracy, and other related crimes. The DOJ announcement accused the alleged trafficker of building a career out of taking priceless artifacts from Cambodia, sometimes from "archeological sites," and keeping them or selling them for profit. The suspect never saw his day in court, however, because he died before the trial in 2020.
After his death, Latchford's daughter, Nawapan Kriangsak, felt it only right to return her father's collection back to Cambodia. The NYT reported she sent most of the items back in 2021 and 2022. The last 77 pieces were held up in customs, but eventually made the journey back to their rightful home.
Copyright 2023, ReliableNews.org