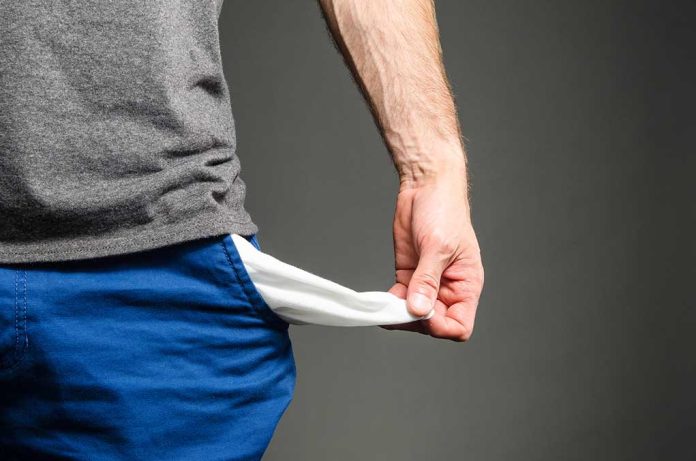 BOMBSHELL Report: Republican Representative ILLEGALLY Spent Campaign Funds — May Go Bankrupt!
(ReliableNews.org) – In the weeks before Rep. Madison Cawthorn's (R-NC) defeat, he faced a series of embarrassing leaks and made comments that enraged people on his side of the aisle. He went on to lose his primary and has largely remained out of the spotlight since then — until now. Allegations are swirling that his campaign violated finance laws.
On July 22, The Daily Beast published a shocking report accusing the congressman's campaign of illegally spending donor money intended for use in the general election. Since the Republican lost his primary, federal law requires he return the money to donors. Instead of refunding it, Cawthorn's team allegedly spent $1,500 on food at Chick-Fil-A. The congressman also paid his chief of staff Blake Harp $73,237 in consulting fees in 2021, well over the $29,595 limit senior staff members are allowed to make in outside income annually.
SCOOP: Madison Cawthorn's campaign ended in a financial collapse, covering costs with donor money it wasn't allowed to touch unless he won the primary. According to a campaign source, he owes donors hundreds of thousands, but he's broke. Me @thedailybeasthttps://t.co/Kcwnvqa5v8

— Roger Sollenberger found true love, suckers (@SollenbergerRC) July 23, 2022
As of May, Cawthorn was $325,000 in debt. A source claimed, "nobody ever did the math." As of the reporting, the lawmaker was a week late submitting the required Federal Election Commission report, opening the campaign up to an automatic fine. The lawmaker will likely have to pay the money back out of his own pocket.
Cawthorn has not responded to the allegations about his campaign. The lawmaker will leave Congress in January 2023.
Copyright 2022, ReliableNews.org