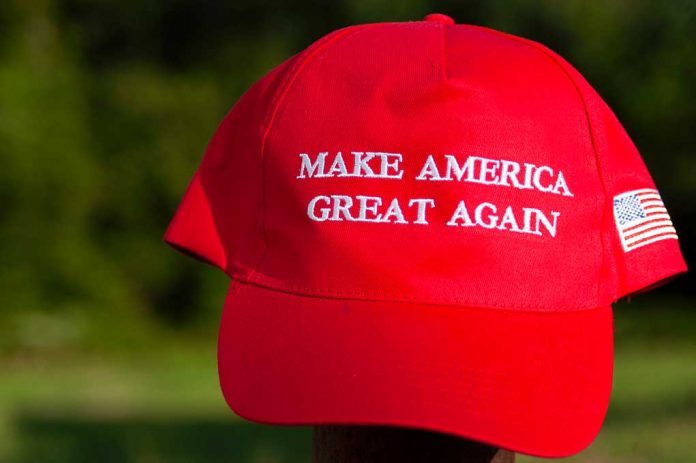 MAGA Republican May Be the Youngest Woman Ever Elected to Congress
(ReliableNews.org) – The final primary races of the season went off without a hitch on September 13. One of the final races was for New Hampshire's First Congressional District. The candidate who won the GOP primary could make history if she repeats her success in the fall.
This year's primary season was the first time Gen Z (those born from 1997 through 2012) candidates could run for the US House. The minimum age to serve in the lower chamber is 25. Karoline Leavitt reached the required age in August and a week ago she knocked out GOP candidate Matt Mowers to win the party's nomination. If she beats her Democratic opponent in November, she would become the youngest woman to ever serve in Congress — a title Rep. Alexandria Ocasio-Cortez (D-NY) currently holds.
VICTORY! ✅

We were outspent, but we were NOT outworked. Thank you to the people of my home district for believing in me! I am humbled by the outpouring of support and honored to be your #NH01 Republican Nominee.

Tonight, we celebrate. Tomorrow, the work continues.

— Karoline Leavitt (@kleavittnh) September 14, 2022
While Leavitt is certainly young, she has quite the resume already. The pro-gun, pro-life conservative worked for former President Donald Trump for two years, first as an intern, then a writer, and finally as the assistant press secretary. Then from January 2021 through June of that year, the GOP candidate worked as Rep. Elise Stefanik's (R-NY) communications director.
Leavitt is not without controversy, though. Critics have attacked her for supporting unproven claims of election fraud after Trump lost in 2020. Moderate Republicans are now setting their opinions aside and moving to support her in the fall.
Copyright 2022, ReliableNews.org