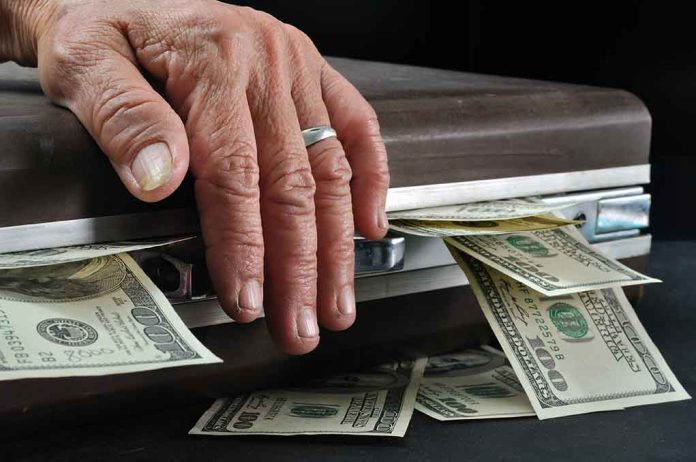 (ReliableNews.org) – While breakups can be tough on both parties, sometimes a jilted partner will go to extremes to avenge a broken heart. According to the US Attorney's Office in the District of Massachusetts, 46-year-old Mohammed Chowdhury attempted to hire a hitman in November 2022 to kill his wife and her new boyfriend. However, the would-be assassin's plans were foiled when he contacted killers-for-hire, who were actually FBI agents.
On January 17, police arrested Chowdhury and charged him with attempting to hire a contract killer. The suspect was set to appear for a detention hearing three days later. According to reports, Chowdhury offered to pay $8,000 for the murders but delivered a partial deposit to get the ball rolling. Instead of giving the money to an actual assassin, however, the suspect allegedly gave the $500 to the federal agents he'd been unknowingly interacting with all along.
Mohammed Chowdhury, of Boston, MA, has been arrested by #FBI Boston's Violent Crimes Task Force for allegedly engaging in murder-for-hire, targeting his wife and her boyfriend. https://t.co/V1tcg25Mqi

— FBI Boston (@FBIBoston) January 18, 2023
The suspect reportedly met with the undercover agents multiple times over a two-month period to iron out the details of the hits. He wanted the men to attack his wife and her boyfriend and rob them to make it look like he wasn't involved. Chowdhury allegedly made it clear he wanted "no evidence" that would tie back to him. The defendant then provided the agents with the information they needed to get the job done, including multiple hit locations and work schedules so they could proceed.
The Massachusetts attorney's office also revealed this wasn't the suspect's first brush with the law. Apparently, the court previously issued a protective order against the defendant, prohibiting him from coming anywhere near his wife. In October 2019, he reportedly violated that order and was charged by the Boston Municipal Court.
If found guilty, Chowdhury could spend up to a decade behind bars, be on supervised release after, and pay a hefty fine of up to $250,000.
Copyright 2023, ReliableNews.org