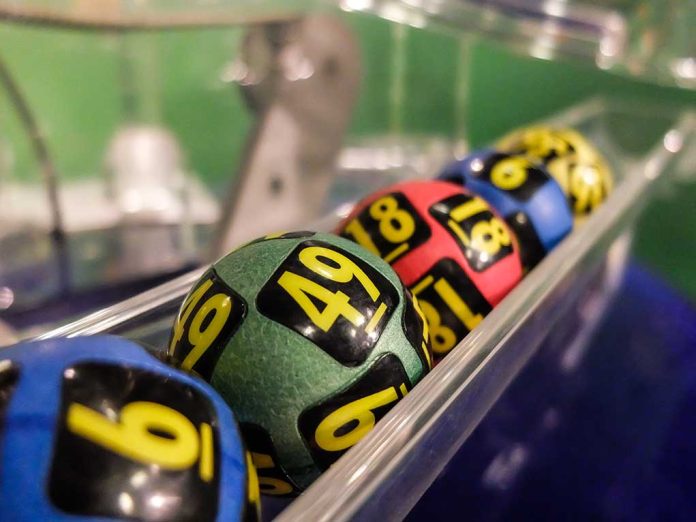 (ReliableNews.org) – There was a historic Powerball Lottery drawing in November 2022. The jackpot totaled more than $2 billion for the first time. Now, a man is suing the reported winner of the prize, alleging he is the rightful winner, but the ticket was stolen from him.
A news conference at the California Lottery headquarters in mid-February identified Edwin Castro as the winner of the massive jackpot. The official winner didn't attend the event, but officials reported he opted for the $997.6 million lump sum payment.
On February 23, TMZ reported a man named Jose Rivera sued Castro and another man known only as "Reggie." According to the report, Rivera alleges in his suit that he purchased the winning lottery ticket on November 7 from Joe's Service Center in Altadena, California. The same day, he says "Reggie" stole his ticket from him.
After the drawing the next day, Rivera claims he reached out to Reggie and asked him to return the ticket. Reggie allegedly refused, "saying it wasn't a winner, and if found he'd agree to give up half." Rivera reported the alleged theft to both law enforcement and the California Lottery. After Castro came forward to collect the money, the plaintiff said he'd submitted a claim to the lottery and asked for an investigation.
A California Lottery spokesperson said the agency does not investigate alleged crimes; that responsibility falls upon local law enforcement. They would cooperate with investigators if a probe was launched but said they are "confident that Edwin Castro is the rightful winner" of the massive jackpot.
After Castro was named the winner, KTLA 5 reported he issued a statement expressing "shock" and happiness that he won, but said the "real winner is the California public school system" because the lottery provides it with "supplemental funding." He told the news organization that as a person who received his education in the state, it was "gratifying to hear that."
Rivera is suing for damages and to be named the rightful winner.
Copyright 2023, ReliableNews.org