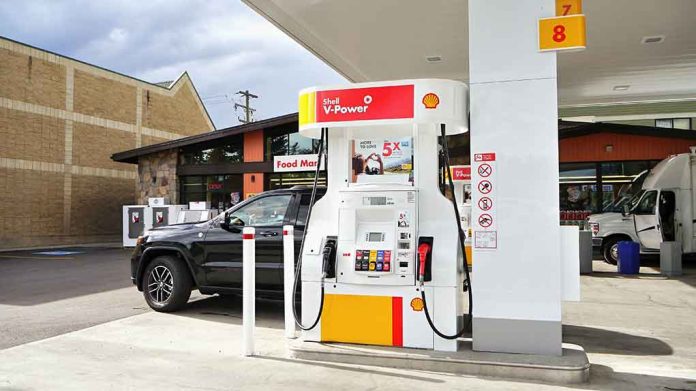 (ReliableNews.org) – Gas station employees deal with hundreds of people from all walks of life while at work. The business of running one of those stores can sometimes be dangerous as staff may encounter robberies or other crimes. A clerk in Detroit found that out firsthand recently.
On June 20, a 35-year-old man, identified as Julian Waddell Miller, got into an argument with the clerk working at a Sunoco gas station. Police say footage from the incident allegedly showed him inside the station on West Seven Mile Road at around 2:50 a.m. with a blowtorch in one hand and a trash can in the other. He suddenly dumps the trash can on the floor and exchanges more words with the 27-year-old clerk.
At that point, the video reportedly shows the suspect set the trash can on fire and flee the store. Police say the liquid inside the trash can was gasoline. Meanwhile, the clerk is trapped behind the counter as the fire spreads for about two seconds and engulfs almost the entire store.
The clerk was hospitalized with first-degree burns after running through the flames. The suspect fled the scene, but Detroit police tracked him down. The Wayne County Prosecutor's Office is charging Miller with first-degree arson, assault with intent to murder, placing an explosive near a property and causing injuries, placing an explosive near a property and causing property damage, arson with preparation to burn a property resulting in injury, assault with intent to do great bodily harm, felonious assault, malicious destruction of a building, and arson with preparation to burn a property.
Miller's defense attorney claimed he lit the fire because the clerk was accused of sexually assaulting someone. Police have said they don't have any information on an alleged rape but are looking into it. In the meantime, the suspect is being held in jail on a $100,000 bond.
Copyright 2023, ReliableNews.org