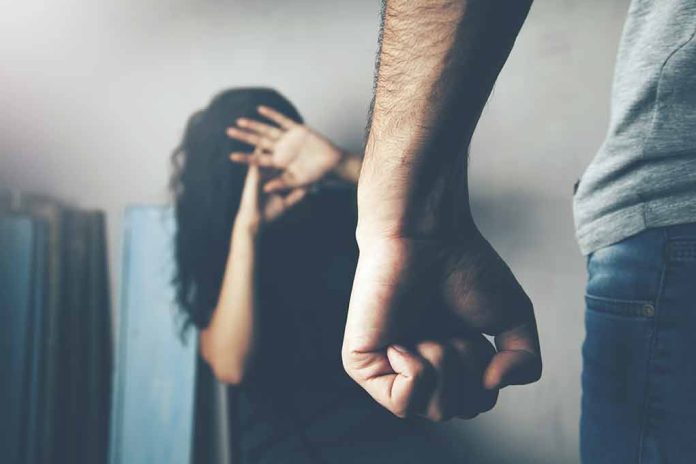 (ReliableNews.org) – It's not unusual for parents and their adult children to have disagreements. What's unusual is when one of those parties gets physical and assaults the other. Even rare is when that argument ends in someone's death.
On Monday, July 17, police in Lowell, Massachusetts, responded to a 911 call about an injured woman. She was reportedly beaten up and was barely breathing. When law enforcement arrived at the scene, they found 51-year-old Elena Vainer dead. Her body appeared to have trauma, and there was bruising on her face.
Officers immediately tried to find out what happened at the residence. They discovered Vainer, who was from Reading, was in town visiting her son, 23-year-old Michael Belous. At some point during the visit, the mother and son allegedly had an altercation that turned violent. Police claim Belous began to beat his mom, injuring her neck and head. A neighbor reportedly stated the young man "was out of his mind."
Police arrested Belous on charges of assault and battery causing serious bodily injury and assault and battery on a family or household member. The Office of the Chief Medical Examiner for Middlesex County will conduct an autopsy and determine the victim's cause of death.
The murder in Lowell wasn't the only deadly beating to occur recently. On July 15, about 45 minutes away in the town of Newton, 64-year-old Richard Hanson reportedly beat his wife, 54-year-old Nancy Hanson, to death. At the time, three of the couple's children were in the home. One of the kids told police he was downstairs with his younger siblings while his parents were fighting.
A friend of Nancy Hanson told officers she was on the phone with her when the beating began. Prosecutor Megan McGovern told the court that the friend heard the phone drop and then a series of loud bangs. Suddenly a child reportedly yelled, "Stop dad, you're killing her!" The woman later died at the hospital, and police arrested her husband.
Copyright 2023, ReliableNews.org