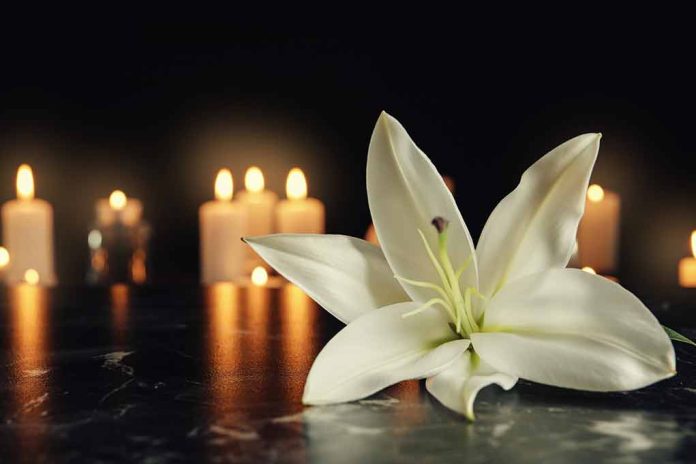 (ReliableNews.org) – On Saturday, August 5, Serabi Medina was outside of her Chicago apartment building, eating ice cream with her dad. The 9-year-old's father suddenly told her to go into the house. What happened next was horrifying.
On Tuesday, Cook County prosecutors revealed more information about the incident that left the bubbly child dead. According to officials, Serabi's dad heard a gunshot while she was eating her ice cream. He told her to take her scooter and go into their apartment building. As she stood inside the building, 43-year-old Michael Goodman allegedly crossed the road and headed toward her. The child's father yelled at him, but Goodman reportedly ignored him, raised his arm, and shot Serabi in the head.
The terrified father tackled the alleged gunman, causing the gun to go off again. The bullet struck Goodman in his eye. The little girl was rushed to the hospital, where she died from a bullet wound to the head. People have credited the father with saving other lives that day.
Goodman reportedly legally owned the gun. He has never been charged with any other crime. His public defender revealed he'd lived in the city since 2009 and was employed as a computer programmer.
According to the Chicago Sun-Times, neighbors said Goodman allegedly had an altercation with Serabi's father before the shooting. He was reportedly mad about kids in the neighborhood being too loud. After the shooting, he was taken to Illinois Masonic Medical Center in critical condition. However, he has since been released and is now being held in jail on no bond. He's been charged with first-degree murder.
Sadly, this isn't the first time the family has experienced a loss from gun violence. In 2018, when Serabi was just a toddler, her mother, Miranda Blanca, died after being shot in the head. She was just 29 years old.
Copyright 2023, ReliableNews.org