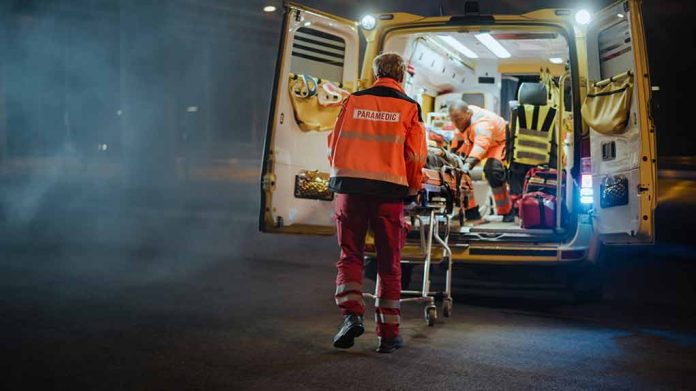 (ReliableNews.org) – More than two million people visit Multnomah Falls, Oregon's tallest waterfall, every year. To get to the falls, visitors have to hike a 2.2-mile trail that increases 700 feet in elevation. Sadly, a man fell to his death when he visited the area over the weekend before Independence Day.
On Saturday, July 1, 41-year-old Gerardo Hernandez-Rodriguez was hiking the Multnomah Falls trail with his fiance and five children when he slipped and fell. Deputies with the Multnomah County Sheriff's Office and a US Forest Service ranger began searching the area, but much of it is inaccessible. According to a press release by the sheriff's department, they asked the Gresham Police Department for a drone to help them locate the man.
A deputy found the man's body near the Historic Columbia River Highway at the base of a cliff, directly below where he fell off the trail. The sheriff's department told the press that it initially believed Hernandez-Rodriguez fell about 100 to 150 feet, but further investigation showed he actually fell 200 feet. He didn't survive. Police believe the man might have been under the influence of alcohol at the time, and it "likely" contributed to his death.
Corbett Fire and MCSO SARS have responded to Multnomah Fall to a report of someone falling off the trail. Unfortunately, the hiker has died from the injuries from the fall. pic.twitter.com/ThtyJutBgR

— Corbett Fire (@Corbett_Fire) July 1, 2023
Hernandez-Rodriguez's family spoke to KENS 5 about the incident. His daughter, Mayra Hernandez, said her little brother ran to her "crying and panicking" after their father slipped. He told his sister he tried to save his dad but couldn't. The family believes he might have suffered a heart attack because they found heart medicine in his backpack after the accident, but police have not confirmed.
The father of five died near the same spot where a woman fell 100 feet and passed away last year.
The sheriff's department urged all visitors exploring the Columbia River Gorge area to ensure they watch where they step, remain aware of their surroundings at all times, and have their children within reach.
Copyright 2023, ReliableNews.org