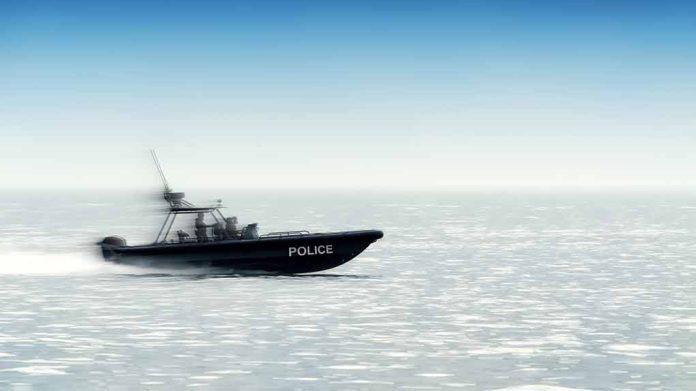 (ReliableNews.org) – It's not unusual for people to flee authoritarian regimes. China has had its share of dissidents in the past. Now, South Korea believes it has another person who was fleeing the country in its custody. But it's how the dissident got there that's raising eyebrows.
On August 16, a Chinese man washed up on South Korea's coast. The man traveled on a jet ski and had barrels of fuel trailing behind him so that he would have enough gas to make his escape. The Korean Coast Guard said he was carrying about 50 gallons of fuel and ended up beached in the wetlands of Incheon, a province bordering the Yellow Sea.
Authorities later identified the man as Kwon Pyong, 35, who is an ethnic Korean. He was reportedly imprisoned in China in 2017 for 18 months. He was accused of "inciting subversion of state power" for posting critical comments about the Chinese government online. When he was released from prison, the authoritarian government placed an exit ban on him, which did not allow him to leave the country. He did try to leave legally once in 2019 but was ultimately forced to stay. President Xi Jinping's regime likes to use exit bans to control dissidents.
The Coast Guard explained that Kwon had extensively prepared for the trip. He had a compass and binoculars on him. He was also wearing a helmet and a life jacket.
Lee Dae-seon, a human rights activist based in South Korea, told The Washington Post that Kwon traveled roughly 200 miles from China's Shandong province. He was trying to reach the Korean peninsula, where he has relatives.
The activist said Kwon would like to get amnesty in Britain, Canada, or the United States. He previously lived in the US and attended college in Iowa. The Chinese Embassy in Seoul, South Korea, has refused to comment on the case.
Copyright 2023, ReliableNews.org