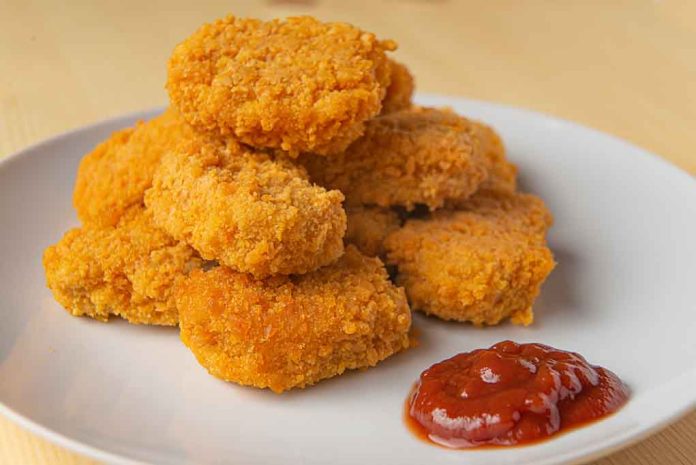 Man Allegedly Pulls Gun on Wendy's Worker Over Missing Sauce
(ReliableNews.org) – Fast food restaurant employees, and anyone else in the service industry, have to deal with unruly customers on a regular basis. Unfortunately, it's part of the job. In North Carolina, however, workers at the drive-through had quite a fright when a man lost his temper after receiving his order.
On November 17, authorities from the Gastonia Police Department arrested a suspect over a dispute with a worker. Apparently, the customer didn't get any sauce with his meal and began arguing with the employee via the drive-through window. When the man revealed his gun, the Wendy's employee called the police for help.
FAST FOOD FRACAS: 'Lack of sauce' at a Gastonia Wendy's led to an arrest and recovery of a stolen handgun Thursday, Nov. 17, according to the police department. https://t.co/WyTpgD6pxJ

— WNCT (@wnct9) November 19, 2022
When officers arrived on the scene to assess the situation, they found the man in the parking lot, initiated a conversation, and secured the gun without incident. Upon further investigation, authorities discovered the weapon was stolen. Police charged him with threatening the employee and possession of a stolen handgun.
Disturbingly, fast food incidents seem to be on the rise. In June, a customer shot a pair of sisters working at a Subway, killing one and severely wounding the other. Evidently, the unsatisfied customer had too much mayonnaise on his sub, an argument ensued, and the suspect opened fire. The store's manager wondered why so many people seem to be so "hot-headed" these days.
Why do you think customers are going to such extremes when there's a mistake with their orders?
Copyright 2022, ReliableNews.org