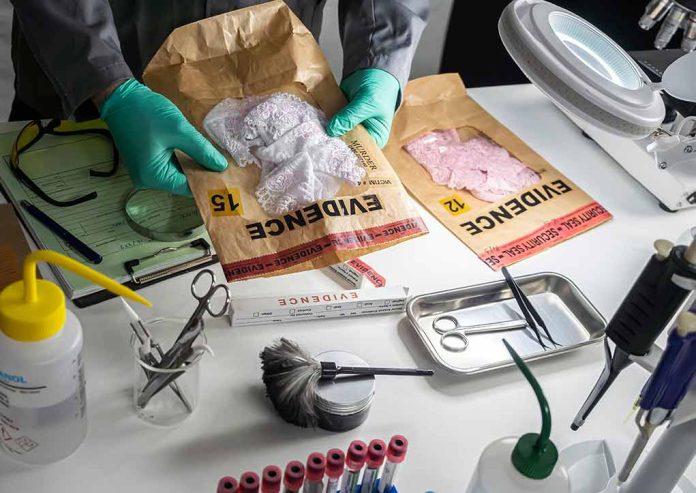 (ReliableNews.org) – On December 23, 1952, Jane Dean married Ronald Salyer in Burdett, New York. The couple was married for 70 years and had two children. While marriages always have ups and downs, there were no formal reports of trouble between the two. Sadly, Mr. Salyer was suffering from dementia, which caused him to allegedly commit an unspeakable act that was wildly out of character.
On September 5, Law & Crime reported that it appeared the 89-year-old strangled his wife with a bath towel in their upstate New York home. The shocking event happened on August 27. They were discovered on August 29. Just a few days after his wife's death, on September 1, Mr. Salyer died in the hospital. The couple was originally found by Jane Salyer's hairstylist and the pair's home health aide. Mrs. Salyer missed her hair appointment, which was unusual, prompting her hairstylist, Jessica Paquette, to check on her.
When the two entered the house through the opened back door, they found the home in disarray, and the Salyers lying on the bathroom floor. Mrs. Salyer was already dead, and Mr. Salyer was unconscious. Although there were reportedly bruises on the man's hands consistent with the murderous act, police were not able to interview the suspect, as he never regained consciousness.
Jane Salyer's obituary said she was born in Montour Falls, New York, and worked as a bookkeeper for two decades. She loved quilting, which she also taught, in addition to sewing and embroidering. She was an active member of the church as well. Paquette said she was "a lovely lady." She also said the two were a "very friendly" couple who had "many beautiful years together."
Penn Yan Police Chief Thomas Dunham sent his prayers and condolences to the family, adding that Mrs. Salyer was in good health at the time of her death. The matter is still under investigation.
Copyright 2023, ReliableNews.org