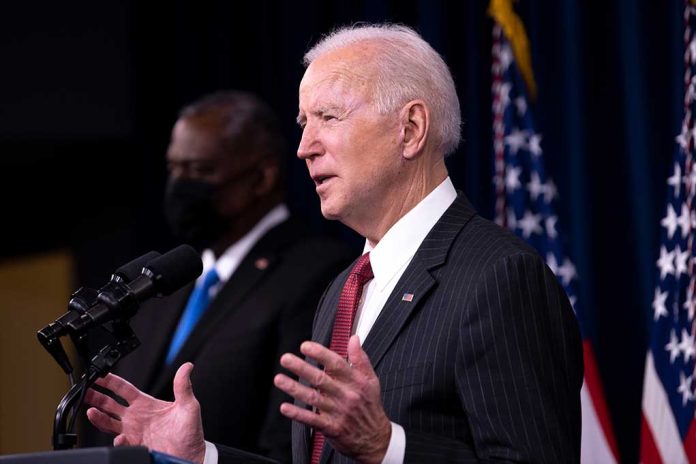 Top Democrat SLAMS Biden's Latest "Excessive" Scheme
(ReliableNews.org) – President Joe Biden recently announced a significant amount of debt relief for millions of Americans. While the Democratic Party largely celebrated the win, not every lawmaker agreed with it. Senator Joe Manchin (D-WV) is one of those who doesn't think it's the right remedy.
On Tuesday, September 6, Manchin spoke to reporters about the college debt relief plan. He said that he thinks it was "excessive" and "respectfully disagree[s] on that." He went on to say that he thinks there are "other ways" to help borrowers. For example, when people ask him about it, he explains how they can reduce their debt by finding a job with the federal government.
In Manchin's opinion, he thinks people should earn the forgiveness they receive. "You have to earn it. You have to earn it," he said.
The swing-vote centrist Democrat added people should pursue jobs in the federal government to reduce their debt amount.https://t.co/MkNYXRlmal

— The Washington Times (@WashTimes) September 7, 2022
Biden's relief program will forgive $20,000 in debt for students who received Pell Grants and make less than $125,000 annually (or $250,000 for married couples). And it will forgive $10,000 for other students who meet the income requirements.
The senator is one of the most fiscally conservative members of his party. Manchin has long spoken out against Democratic policies that he believes are too expensive. He's also incredibly powerful in the evenly-split Senate because the Left can't afford to lose a single vote when it tries to pass legislation. That has caused problems for him within the party, but he ignores it.
Do you agree with Manchin?
Copyright 2022, ReliableNews.org