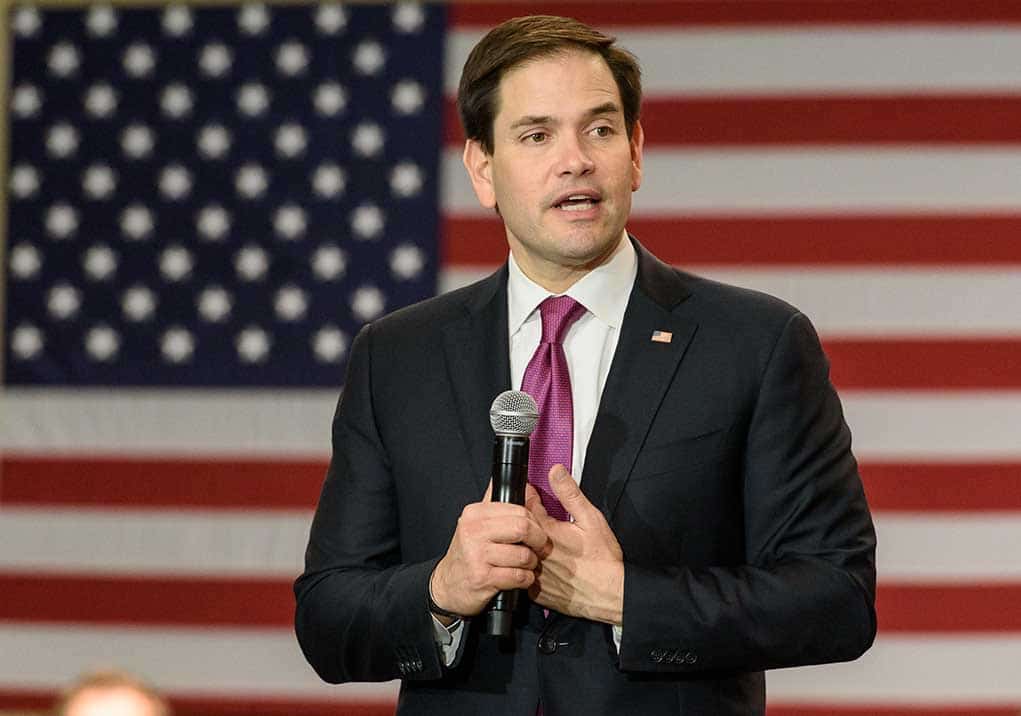 (ReliableNews.org) – Former President Donald Trump stated in a May 2017 speech "No politician in history … has been treated worse or more unfairly." He may have had a point, if not then, certainly now with two impeachments under his belt and a host of past and present investigations — or "witch hunts," as he frequently calls them. Sen. Marco Rubio (R-FL) recently spoke out in defense of the former president regarding the latest faux scandal.
Rubio sat down for a wide-ranging interview with Fox News host Bret Baier on Monday, February 14. The recent controversy surrounding Trump's reported handling of presidential records arose during the conversation.
The National Archives and Records Administration recently claimed it retrieved 15 boxes of documents from the former president's Florida residence. Later reports alleged the presence of some highly-classified documents among the files.
Rubio on White House records at Mar-a-Lago: "It's not a crime, I don't believe" https://t.co/ixUyWMAdFi pic.twitter.com/ikbg2yiFva

— The Hill (@thehill) February 15, 2022
Baier asked Rubio why Republicans remained largely silent about the news instead of expressing outrage like they did when they learned Hillary Clinton used a private email server during her tenure as Barack Obama's Secretary of State.
Rubio responded he didn't know whether the allegations lodged against Trump were even true. He pointed out Trump's detractors made many accusations against him that "were flat out untrue." Rubio also noted the National Archives retrieved the documents, and although Trump may not have followed proper procedure, "It [was] not a crime" for him to have the files.
Do you think President Trump did anything wrong?
Copyright 2022, ReliableNews.org