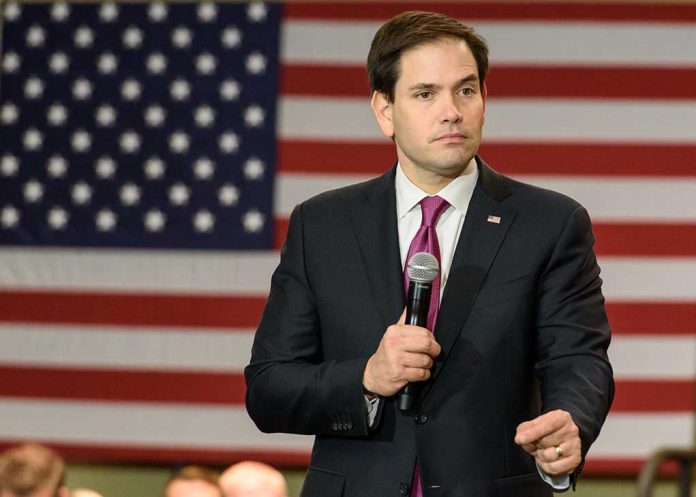 Marco Rubio Reacts in Disbelief Against Lawsuit Filed By Migrants
(ReliableNews.org) – A group of migrants filed a lawsuit against Florida's Republican Governor Ron DeSantis and others on September 20. Asylum seekers were among those who the conservative state leader paid to fly to Martha's Vineyard, Massachusetts. One senator who represents the Sunshine State was in disbelief when he heard the news.
On September 21, Senator Marco Rubio (R-FL) appeared on Fox News' "America's Newsroom" to discuss the lawsuit. He attacked the migrants for coming into America and violating the laws, and then hiring attorneys to use them "to sue an elected governor." The senator went on to say that they did not enter the US the "proper way" and are "immediately in court demanding rights and claims under our laws."
Rubio made similar arguments in a video posted on Twitter.
America is apparently the only nation on earth where you can enter by violating our laws and then a week later sue the government whose laws you violated pic.twitter.com/HoJGZZcZ46

— Marco Rubio (@marcorubio) September 21, 2022
The migrants in question filed political asylum claims with the US government, which is a legal process that allows them to remain in the country until their cases are adjudicated. When former President Donald Trump was in office, he implemented a rule that asylum seekers had to wait outside of the US for their court dates. President Joe Biden rolled back that rule, and now southern states are fighting a massive migration surge.
Rubio called it as much in the Fox interview, saying America isn't experiencing "immigration," they are dealing with "mass migration." As for the asylum seekers who are suing the Florida governor, the senator said, "It's outrageous. It angers me, and it should anger everybody."
Do you agree with Rubio?
Copyright 2022, ReliableNews.org