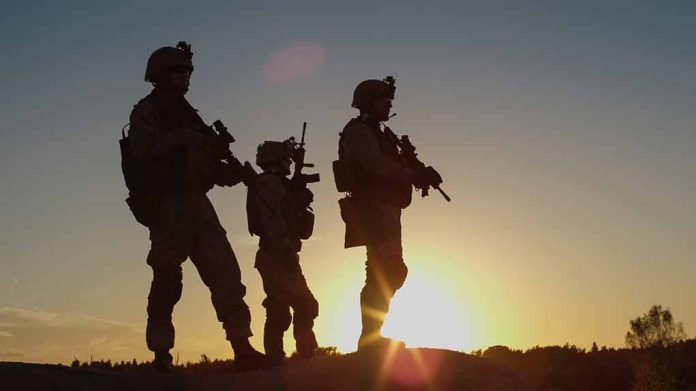 (ReliableNews.org) – St. Patrick's Day is usually a fun and festive occasion. Unfortunately, in 2022, it ended in tragedy for one man who died after being assaulted in Orange County, California. The man who committed the crime has now pleaded guilty.
On March 17, 2022, Orange County deputies responded to a call at Beach Harbor Pizza around 7 p.m. in Dana Point. According to authorities, former Marine Jack Griffin Isaacson, now 21, punched 38-year-old Michael Terry. The older man was rushed to the hospital and died the next day.
Isaacson later told his attorney, John Barnett, that Terry was drunk and aggressive toward other customers that evening. At some point, he got into a fight with Isaacson, a boxer, and that's when the fatal blow occurred. The lawyer said his client was "remorseful a death resulted from" the incident.
The former Marine reached a plea deal with prosecutors. The suspect pleaded guilty to a felony count of battery with serious bodily injury. He was originally charged with involuntary manslaughter.
This case isn't the first time a conflict has gone left after a single punch. In 2011, then-19-year-old Jacob Dunne from the UK threw a single punch at James Hodgkinson, a 28-year-old trainee paramedic. After throwing the punch, the teen fled the scene. About a month later, police arrested him for the manslaughter of the man he'd hit in the jaw. After he fled the scene that night, Hodgkinson fell to the ground and struck his head. The injury put him into a coma, and he died nine days later.
More than a decade later, Dunne wrote a book and tried to help other children avoid the mistakes that he made. He now has children, and his victim's family has built a relationship with him.
As for the case back in America, Isaacson will spend six months in home confinement beginning August 10.
Copyright 2023, ReliableNews.org