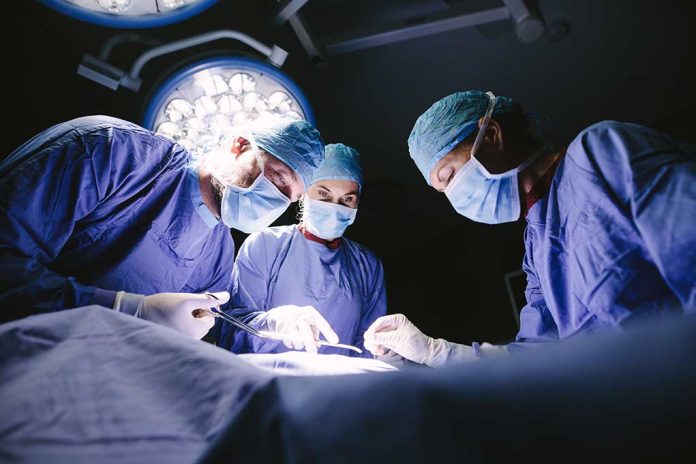 (ReliableNews.org) – Winter is a magical time for those who like outdoor sports, especially for people who live in areas where there is snow. Actor Jeremy Renner is one who really enjoys the winter weather. However, he was in a terrible accident on New Year's Day 2023 while plowing snow at his home.
On Tuesday, January 3, Washoe County Sheriff Darin Balaam held a news conference to provide details about what happened. According to him, Renner used his snow plow, which weighed more than 14,000 pounds, to help tow a family member's car that had gotten stuck. After he towed the vehicle, the Marvel "Avengers" actor got off the plow. The machine began to roll, and when he attempted to jump back onto the plow, it ran him over.
The accident came weeks after Renner published a photo on Twitter showing a car buried under the snow.
Lake Tahoe snowfall is no joke #WinterWonderland pic.twitter.com/6LBG9DsLAU

— Jeremy Renner (@JeremyRenner) December 12, 2022
According to TMZ, the actor was airlifted to the hospital after the accident.
A new video, obtained by TMZ, shows Jeremy Renner getting rushed to the hospital via helicopter soon after getting into a serious snowplowing accident. https://t.co/quCfAIWMtj

— TMZ (@TMZ) January 3, 2023
The New York Times reported a statement from Renner's representative, Samantha Mast, who revealed he underwent two surgeries. One of the surgeries addressed orthopedic injuries, and the other was for blunt chest trauma. She said he was "making positive progress" and was "in good spirits." The rep also mentioned the actor and his family were "tremendously overwhelmed" by all of the love and support he'd been receiving from his fans.
The 51-year-old star shared a selfie on his Instagram account that showed him lying in a hospital bed. In the caption, he thanked everyone who was sending him words of encouragement but said he was having a difficult time typing. The photo showed he was receiving oxygen and had bruises on his face.
Copyright 2023, ReliableNews.org