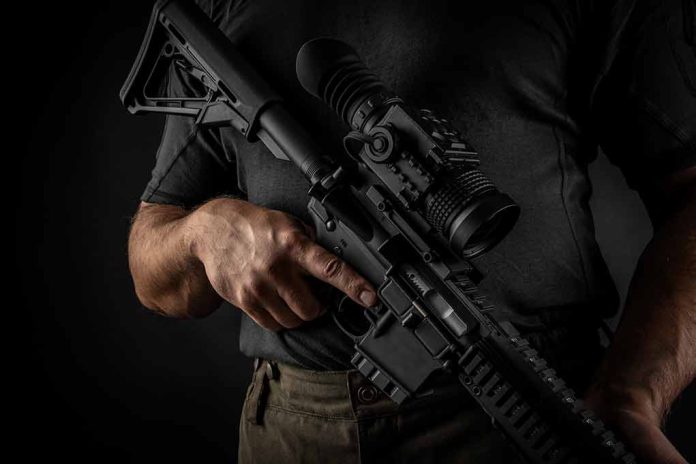 (ReliableNews.org) – America is no stranger to mass shootings, as ABC News recently reported, there have been at least 350 such incidents across the country so far this year. July 3 was no different. Shots rang out in Southwest Philadelphia, killing five people and injuring two children in the Kingsessing area. According to The Philadephia Inquirer, the suspect was shooting at random, wearing a bulletproof vest, and armed with an assault rifle and a handgun.
On July 4, police identified the alleged perpetrator as 40-year-old Kimbrady Carriker, stating they arrested the suspect without incident. Representative Marjorie Taylor Greene (R-GA) quickly jumped on a New York Post report alleging the suspect liked to wear women's clothes. The legislator shared the story of the shooting on social media with a description reading, "Another trans shooter." However, there is no evidence that Carriker is transgender or part of the LGBTQ+ community.
A couple of Carriker's former roommates spoke with the Inquirer, sharing information about the suspect. Tina Rosette said she'd never seen Carriker with a weapon but admitted he was "aggressive." Her daughter, Cianni Rosette, described the man as easy to anger. She claimed the suspect tried to get her "comfortable around guns."
The Post reported that Carriker is a computer engineer who supports the Black Lives Matter movement and made a habit out of posting images of people — including children — carrying weapons on social media. The suspect also allegedly post an image of a burning police car and anti-law enforcement rhetoric. Additionally, he was arrested in 2003 on weapons and drug-related charges.
Police Commissioner Danielle Outlaw said officers found multiple shell casings over an eight-block stretch. Law enforcement is currently investigating the matter to find the motive behind the shooting and put together a case. The commissioner commended her officers for their response to the shooting and sent condolences to the affected families.
Copyright 2023, ReliableNews.org