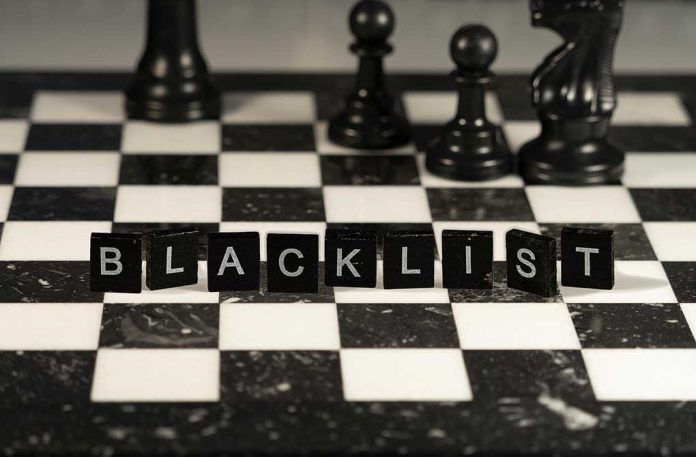 MAJOR Corporate Media BLACKLISTS Popular Far-Right Network
(ReliableNews.org) – One America News (OAN) shot to popularity during former President Donald Trump's administration when Conservatives grew tired of Fox News. After the election, the network faced criticism from the Left and lawsuits because of its coverage of alleged fraud. It has now been blacklisted by its main carrier.
At the end of July, Verizon will stop carrying OAN, which means about 3.5 million households across the country will lose access to the conservative network. The move follows a public pressure campaign launched by the Left in wake of the 2020 election. Previously, DirecTV bowed to the same pressure, eliminating a potential audience of 15 million cable viewers. Free Press and Media Matters for America, Leftist media watchdogs, relentlessly pursued Verizon about dropping the conservative network.
When the groups finally succeeded, Media Matters CEO Angelo Carusone bragged about it on Twitter, saying it was proof that "participation matters."
1/ Verizon is dropping One America News. Verizon was last major provider carrying OAN. DirecTV dropped them earlier this year.

Following DirecTV dropping them, OAN began to suffer financially pretty as evidenced by scaling by programming. Losing Verizon is final nail in coffin.

— Angelo Carusone (@GoAngelo) July 21, 2022
Democratic members of Congress also pressured cable carriers to drop the network. It was a shocking move, considering the First Amendment prohibits the government from silencing speech.
Breitbart reported Rep. Elise Stefanik (R-NY) slammed Verizon for its decision, saying it's not the company's job to police the information Americans access. "That's up to the consumer themselves," she said. An OAN host called out the media giant for its decision and appealed to people across the political spectrum to come together and stop the censorship.
OAN host makes an urgent plea to liberals to help save the network after Verizon dropped them: "It is absolutely crucial that, for once, we defy the powers that be, we all come together, set aside our differences in a unified effort." pic.twitter.com/JifUTD5PCI

— Ron Filipkowski 🇺🇦 (@RonFilipkowski) July 27, 2022
What do you think about Verizon's decision?
Copyright 2022, ReliableNews.org