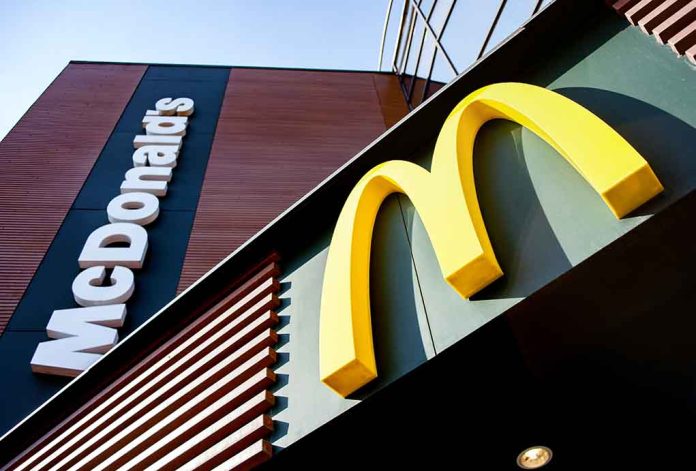 (ReliableNews.org) – In 1940, Maurice and Richard McDonald opened a drive-in restaurant in San Bernardino, California, called McDonald's. Since then, the franchise has grown to become one of the world's best-known fast-food restaurants that offers a variety of food items at relatively low prices. Two of the most recognized items on the menu are likely the Big Mac and the McNuggets, made with beef and chicken. But times are changing for the restaurant — at least, in parts of Europe.
On February 15, CNBC reported McDonald's was preparing to offer a new food item to its customers in Germany. The restaurant announced it was adding plant-based nuggets to its McPlant line in the European nation, which has over 1,400 locations country-wide. McDonald's is also adding the McPlant burger to the menu as well. The addition followed a taste test in nine restaurants in Stuttgart during the late summer of 2022.
The nuggets tested are made from wheat, corn, and peas with a tempura breading to make them crispy.
McPlanties: McDonald's will introduce its first plant-based McNuggets next week. Germany is the first market to get them. The nuggets are made from peas, corn and wheat. https://t.co/mDVG9vbrQu

— AP Oddities (@AP_Oddities) February 16, 2023
McDonald's has been working with Beyond Meat for about a year to develop plant-based options for the establishment's vegetarian customers. In early 2021, Beyond Meat announced it had established a three-year deal with the fast-food chain to create and test the restaurant's McPlant line. The company said it was excited about the endeavor.
The US, however, might miss out on the offering. Newsmax reported the restaurant tested the McPlant burger, but abruptly ended the venture during the summer of 2022. According to the news source, McDonald's didn't mention any plans to re-introduce the item in the states. BTIG analyst Peter Saleh said the sales were dismal in America, which likely led to its removal.
Europe seems to be embracing the expanded menu, however, as the plant-based burger is now permanently offered in Ireland, Austria, the Netherlands, and the United Kingdom.
Copyright 2023, ReliableNews.org