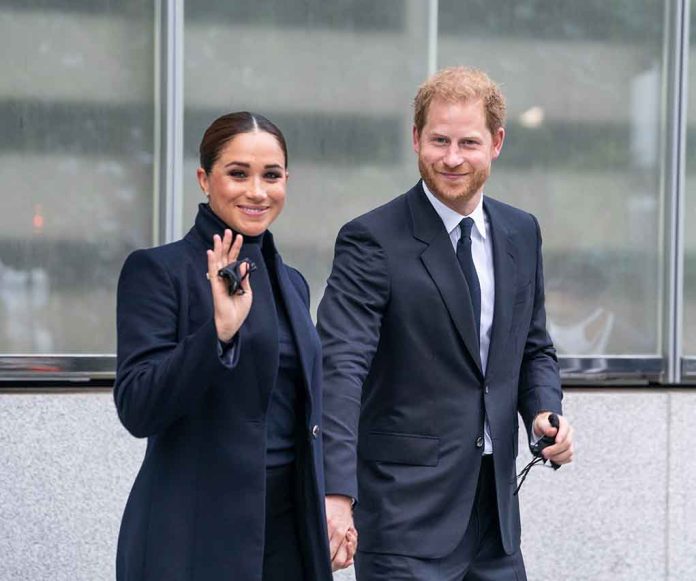 (ReliableNews.org) – In 1997, Princess Diana was in a car in Paris when paparazzi began chasing it. The high-speed chase ended in a crash that killed her. Nearly 26 years later, her son was reportedly in a similar chase that his security team reported could have been very bad.
On Tuesday, May 16, Prince Harry and Meghan were in New York City for the Women of Vision Awards, where she was being honored. When they left the event, Chris Sanchez, a member of their security team, told CNN that paparazzi chased them.
Sanchez explained he'd never experienced anything like what happened. He said it was "very chaotic," and they were being chased by "about a dozen vehicles." Worse, he alleged the chase put the public in danger. "It could have been fatal," the security expert said. He accused the photographers of "jumping curbs and red lights" and blocking the couple's vehicle.
A spokesperson for the couple released a statement, saying they were in a "near catastrophic car chase."
According to a detailed account of the incident, the couple and Meghan's mother, Doria Ragland, left the Ziegfeld Ballroom just before 10 p.m. on Tuesday. They received a police escort and were driven around for about an hour. The paparazzi continued to follow them.
The police escort couldn't shake the photographers, so they were escorted to a police station. At about 11 p.m., their security team hailed them a cab. The driver of that cab, Sukhcharn Singh, said they were stuck behind a garbage truck when photographers descended on the vehicle, trying to get a photo. The paparazzi continued to follow them, so the security guard told the driver to take them back to the police station. At 11:30 p.m., they got back into the first vehicle they were in and, once again, left with a police officer. At that point, none of the photographers followed.
The New York Police Department Spokesman Julian Phillips said that the "numerous photographers" made the couple's "transport difficult." Mayor Eric Adams called the incident "reckless and irresponsible."
The Royal Family has not commented on the incident.
Copyright 2023, ReliableNews.org