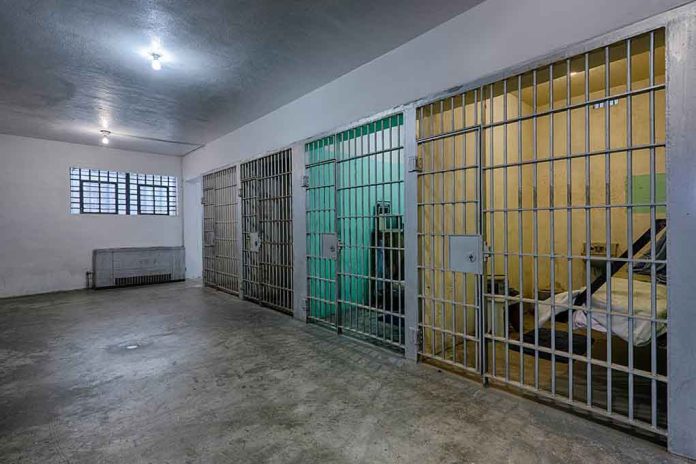 Woman's "Execution" HALTED- Her Response Is Going Viral
(ReliableNews.org) – On April 25, a little more than 48 hours before Texas was set to execute Melissa Lucio, the Texas Court of Criminal Appeals issued a stay. The court's ruling comes amid growing doubts she was responsible for her 2-year-old daughter's death. A local newspaper has now reported how the prisoner reacted.
State Rep. Jeff Leach (R) of Plano Texas is one of more than 100 state lawmakers who were advocating for Lucio's clemency. He broke the news to her in a phone call on Monday evening.
In the call, Lucio begins crying and asking, "Are you serious? Are you serious?!" when Leach broke the news. She goes on to ask the Republican lawmaker what it means for her. He chuckled and responded that she was "going to wake up on Thursday morning." Lucio cries,"Oh, thank you, God!"
📞 "Well… it means you're going to wake up on Thursday morning."

Rep. Jeff Leach breaks the news to Melissa Lucio of her stayed execution, just days before she was scheduled to receive lethal injection. https://t.co/ArhKZ6PwDr pic.twitter.com/LDdNA2dQBI

— KXAN News (@KXAN_News) April 25, 2022
The appeals court will now allow Lucio's attorney to present new evidence to try to prove her alleged innocence. Prosecutors accused her of abusing her 2-year-old and killing her. However, the defense maintains her child fell down the stairs two days prior to her death. One of the little girl's siblings witnessed the fall but the evidence was never presented in court. The evidence of the fall, along with the possibility officers might have coerced the defendant into confessing, and unscientific evidence from the medical examiner have all led to cries for Lucio's release.
The next step will be an attempt to get Lucio exonerated.
Copyright 2022, ReliableNews.org