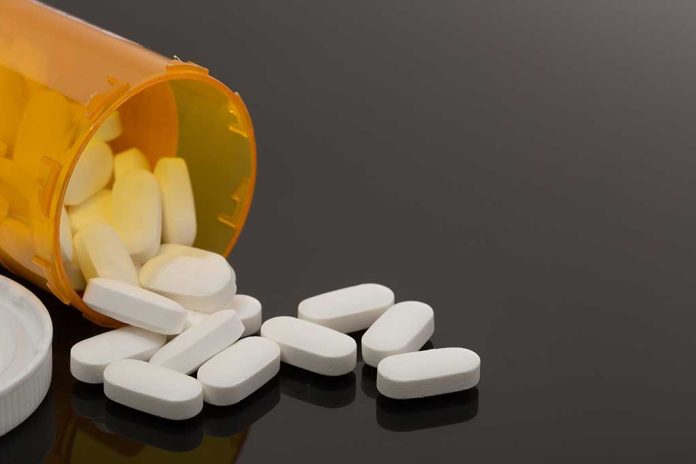 These Criminals Could Have Killed Millions — Now They're Wandering The Streets Again
(ReliableNews.org) – Fentanyl, or synthetic opioids, have greatly contributed to the drug crisis in America. For the first time in history, there were more than 100,000 overdose deaths in the US in the 12 months ending April 2021. Law enforcement has cracked down on the deadly drug, but California apparently didn't get the memo.
On June 24, the Tulare County Sheriff's Office arrested Jose Zendejas, 25, and Benito Madrigal, 19, after allegedly finding them in possession of 150,000 fentanyl pills. The men were from Washington and taken to the Tulare County Pre-Trial Facility on charges of transportation and selling of illegal drugs and possession. Considering how deadly the pills are, there was an expectation the men would remain in custody, but a court order forced police to release the men on their own recognizance.
NEW: The two men who were arrested with 150,000 fentanyl pills in Tulare, CA on Friday have been released from custody on their own recognizance as a result of a court order from a judge following a "risk assessment". The Sheriff "strongly disagrees" with their release. @FoxNews pic.twitter.com/KIdIQNCTR9

— Bill Melugin (@BillFOXLA) June 28, 2022
Sheriff Mike Boudreaux reportedly "strongly disagreed" with the decision to release Zendejas and Madrigal. He told Fox News he was "infuriated" and called the state's criminal justice system a failure. "California's system of justice is failing us all," he said. The sheriff went on to say it was time for the state to start being hard on crime and called for criminal justice reform.
One pill of fentanyl can be enough to kill someone, but there's no way of knowing just how much of the drug is in each one, making these pills even more dangerous. That means the drug seizure had the potential to kill tens of thousands of people — or more.
Copyright 2022, ReliableNews.org