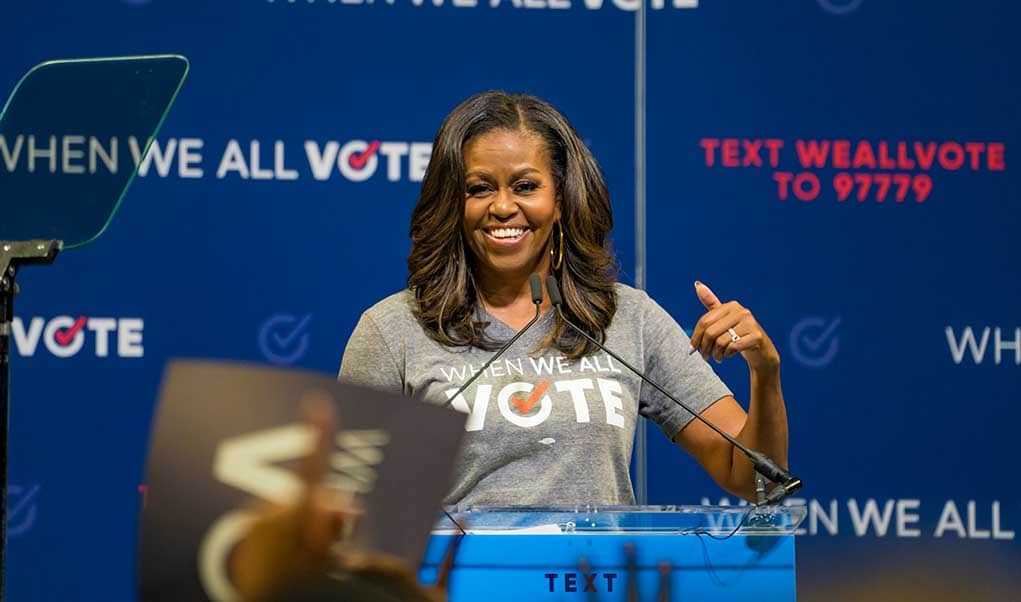 (ReliableNews.org) – Democrats seem to be getting nervous about the 2022 midterm elections — and for good reason. President Joe Biden's approval numbers are terrible. More than 20 Democratic lawmakers have announced their plans to retire. It's so bad, former First Lady Michelle Obama is now stepping in to try to help.
On January 9, Obama announced her foundation, When We All Vote, along with 30 other groups, would begin recruiting and training at least 100,000 volunteers who will go out into communities to register people to vote. The organizations hope to register one million new voters before the 2022 midterms. The former first lady urged people to fight back against lawmakers who are "making it harder to vote."
In 2020, millions made their voices heard at the polls. But now, folks who oppose that progress are making it harder to vote. That's why I'm asking you to join @WhenWeAllVote and 30 other organizations to turn out more voters and urge Congress to pass voting rights legislation. pic.twitter.com/hwgyyuTGy9

— Michelle Obama (@MichelleObama) January 9, 2022
According to reports, the groups also want to recruit 100,000 people to bombard senators about voting rights legislation. Obama said she wants to make voting more accessible to all people who want to participate. She claimed the "future of [America's] democracy depends on it." Democrats are hoping to pass a bill to cancel some of the changes Republican state lawmakers have passed to make elections more secure.
The GOP argues the Democratic Party's scheme will take power away from the states to set their own election regulations, which would go against the 10th Amendment and make it easier for people to commit fraud.
Copyright 2022, ReliableNews.org