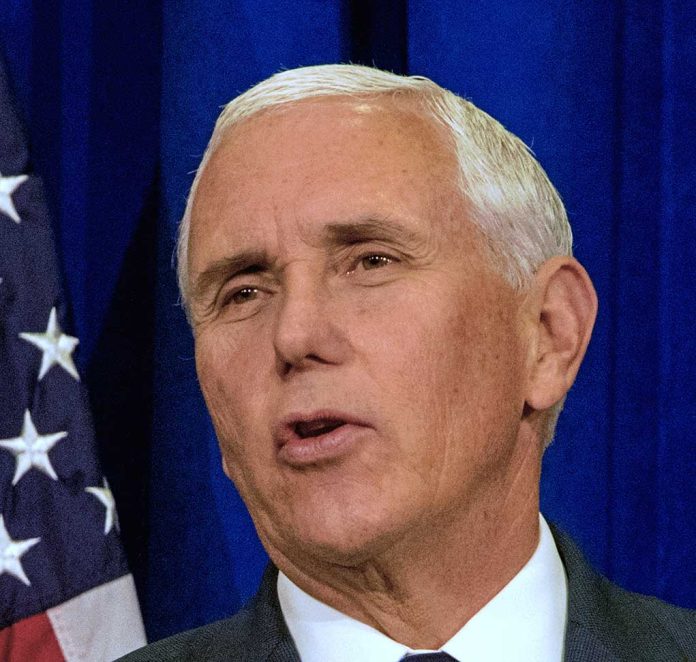 Mike Pence Reveals What He Really Felt Working With Trump in New Book
(ReliableNews.org) – For four years, President Donald Trump and Vice President Mike Pence occupied the West Wing in the White House. The two men studiously worked toward a shared goal of making America great again. That relationship did not endure the loss of the 2020 election. Now, the former VP is revealing how he really felt about his former boss.
Since his time in the White House, Pence wrote a book entitled "So Help Me God." The book follows the former governor of Indiana through his time in politics. The former vice president doesn't attack his former POTUS. In fact, throughout the book, Pence praises him. The Associated Press reported the autobiography starts with the line that the Republican has "always been loyal to President Trump." But not all is well between the two men.
Former Vice President Mike Pence blames Donald Trump for endangering his family and "those serving at the Capitol" on Jan. 6. In the memoir "So Help Me God," Pence shares his account of the day rioters stormed the Capitol, some chanting "Hang Mike Pence." https://t.co/ugPGGbkOWI

— AP Politics (@AP_Politics) November 15, 2022
Pence blames the former POTUS for what happened on January 6, 2021. In the book, he says Trump's "reckless words endangered my family" and everyone else who was working on Capitol Hill that day.
On the day of the Capitol riots, protestors chanted "Hang Mike Pence" as they flooded into the building. The then-vice president was holding a joint session of Congress to certify the results of the 2020 election when all hell broke loose.
Pence writes that although they were close for four years, "It did not end well."
The former vice president's book is on shelves now.
Copyright 2022, ReliableNews.org