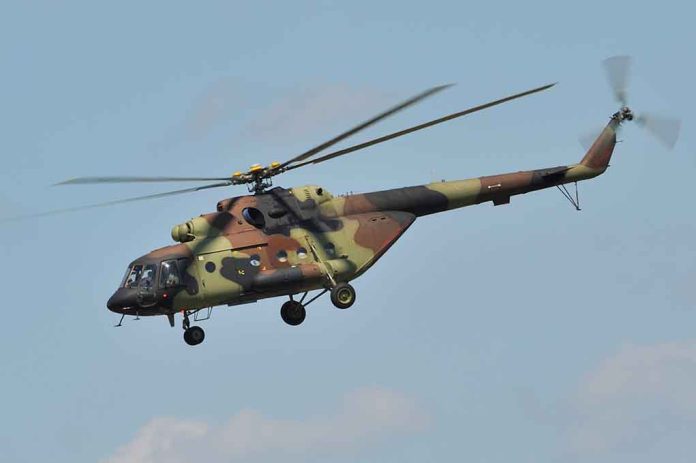 (ReliableNews.org) – The second anniversary of the Myanmar civil war came and went in February. The war was triggered by a government takeover by the military. The state of affairs in the country has deteriorated seemingly beyond repair. Recently, the country's army attacked its citizens.
On Tuesday, April 11, the Myanmar military launched an airstrike on the country. The strikes targeted a village in the Sagaing region. According to BBC, Major General Zaw Min Tun, the spokesman for the military junta, told state television that the armed forces launched the attack because the area was reportedly holding a ceremony to celebrate their volunteer defense force opening an office.
At least 80 bodies have been recovered in the wake of the strikes. More than 100 are believed to have been killed. NPR reported many of the victims in Tuesday's attacks were children. United Nations Secretary-General Antonio Guterres condemned the attack. He called on the Myanmar armed forces "to end the campaign of violence" against the people of the country.
One witness said they saw a military jet fly over the village and drop a bomb on the hall where leaders were meeting. About 20 minutes later, an aircraft returned and began firing on the villagers who were trying to pick up their dead.
Reports on deadly air strikes in Myanmar's Sagaing Region are horrifying.

"The relentless air attacks across Myanmar highlight the urgent need to suspend the import of aviation fuel," @amnesty said.https://t.co/azyyJxXPXj

— amnestypress (@amnestypress) April 11, 2023
The National Unity Government, which considers itself the legitimate government, called the air strikes a "heinous act" by the military that is behaving like terrorists. They called the attack a "war crime" and said it's "another example of [Myanmar's] indiscriminate use of extreme force against innocent civilians."
Non-governmental agencies and the UN have reportedly collected evidence of repeated human rights abuses by Myanmar's military. They have caused more than a million people to be displaced and burned entire villages. In October 2022, air strikes were carried out on another village and killed at least 80 people.
Copyright 2023, ReliableNews.org