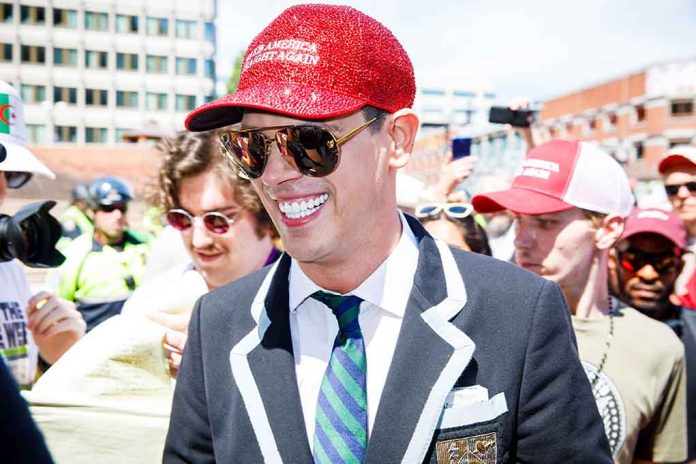 Marjorie Taylor Greene's Staff Gains a SHOCKING New Member – He's Back
(ReliableNews.org) – Conservative Milo Yiannopoulos was once one of the most well-known Republican commentators. The former Breitbart editor has largely stayed out of the public eye since a number of controversies in the late 2010s. Now he's back in the spotlight and headed to Congress — kind of.
On June 6, Yiannopoulos posted a picture on Telegram of his photo ID for an intern position. He announced he's "finally been persuaded out of retirement" but joked the only job he could land is an unpaid internship for Rep. Marjorie Taylor Greene (R-GA).
Rep. Marjorie Taylor Greene hires Milo Yiannopoulos as unpaid intern https://t.co/YnHBJpa7p1 pic.twitter.com/R0plUeJbJu

— New York Post (@nypost) June 8, 2022
Yiannopoulos resigned from Breitbart in 2017 and was banned from speaking at the Conservative Political Action Conference after he made controversial comments about children. He said intercourse between older men and 13-year-old kids can be "life-affirming." He later walked back his comments, saying he does not support the "vile and disgusting crime."
The commentator also faced backlash for singing "America the Beautiful" at a karaoke bar with white supremacists, including Richard Spencer, in attendance. When he finished, the crowd gave him the Nazi "Sieg heil" salute.
It's unclear what Yiannopoulos is going to do for the congresswoman who is up for reelection in November. Greene has been one of the Democratic Party's biggest targets over the last two years. Despite the controversies that drove him into retirement, Yiannopoulos is an experienced political pundit who understands Washington. He could turn out to be an asset for her.
Copyright 2022, ReliableNews.org