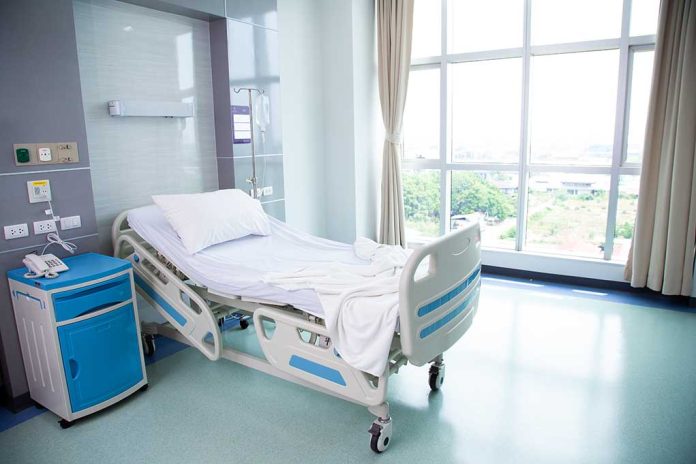 (ReliableNews.org) – Over the last several years, 37 states have legalized marijuana for medical use and 21 have legalized recreational use. The changes have allowed people to obtain cannabis without fear of going to jail. A new study outlines the problems elderly people are facing when they use the drug.
On January 9, the Journal of the American Geriatrics Society published a study about the trends of emergency room visits for older Americans in California. The research, which was funded by the National Institute on Drug Abuse and conducted by the University of California San Diego School of Medicine, found elderly people are using marijuana at an increased rate in order to help deal with chronic symptoms related to various diseases.
Using Department of Healthcare Access and Information data, researchers found that in 2005 there were 366 cannabis-related emergency room visits for people over 65. In 2019, that number rose to 12,167. That was an overall rate increase of 20.7 per 100,000 visits to a whopping 395 per 100,000 or a relative increase of 1,808%.
New study shows spike in cannabis-related ED visits among older adults. "Many patients assume they aren't going to have adverse side effects from cannabis because they often don't view it as seriously as they would a prescription drug." – @benhhan, MD. https://t.co/FywapMLERK

— UC San Diego Health (@UCSDHealth) January 10, 2023
So what's causing the uptick in ER visits? According to a press release, the paper's first author, Benjamin Han, MD, MPH, explained that many people think they won't have "adverse side effects from cannabis" because they think it isn't as serious "as… a prescription drug." However, as they grow older, an elderly person's body is more sensitive to the drug. Additionally, the marijuana of 2023 is not the same as the marijuana of 1960, "the concentrations are very different" from what they may have used "when they were younger."
The study also found that while emergency room visits increased dramatically between 2013 and 2017, they leveled after Proposition 64 passed. That's the prop that legalized the recreational use of marijuana in 2017. The researchers determined it doesn't seem as though the legalization of cannabis has led to a higher rate of emergency visits.
Copyright 2023, ReliableNews.org