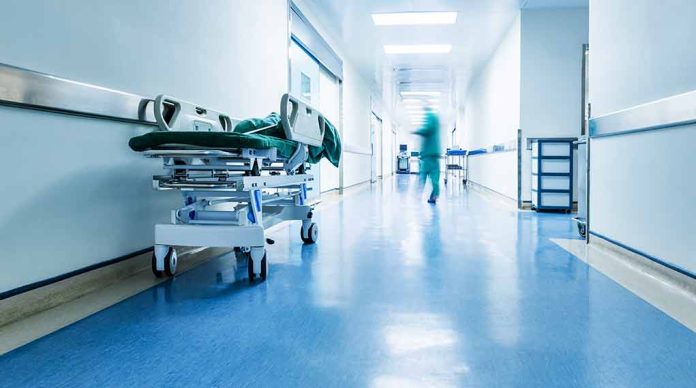 (ReliableNews.org) – Having a child who is placed in the neonatal intensive care unit (NICU) is incredibly difficult for any parent. Those who are in that situation generally feel a great deal of stress. Although these parents might have disagreements with their child's care team, they don't usually attack them. But that's just what one Florida woman did.
On July 13, around 10:30 p.m., a woman entered a NICU unit in West Palm Beach and tried to remove her baby. The Palm Beach County Sheriff's Office revealed that 31-year-old Kendra Greene removed her infant, born just three days prior, from a ventilator.
As Greene attempted to leave with the baby, staff stepped in to stop her. The irate mother pulled out a knife and stabbed three of them. She then took the baby out of the hospital, dropped it off with a family member, and ran from the police. The Palm Beach County Fire Rescue found the infant and brought it back to the hospital, where it remains stable.
A couple of days after the incident, Greene's mother, Deion Greene, spoke to the local news and said her daughter is a "happy-go-lucky girl." Unfortunately, she is also suffering from schizophrenia.
According to Deion Greene, her daughter stopped taking the medication that treats her disorder before she got pregnant. Over the next 10 months, her mental health declined, and her hormones were raging. The mother said she took her daughter to multiple hospitals and even called the police, but nobody would help her. After the baby was placed in the NICU, the new mom thought the hospital was kidnapping the child, and she freaked out, the elder Greene revealed.
Now she's charged with battery, aggravated child abuse, aggravated battery, and resisting arrest. The injured nurses were all treated for their wounds, which weren't life-threatening.
Deion Greene said her daughter should not be in jail; she should be receiving help for her mental well-being.
Copyright 2023, ReliableNews.org