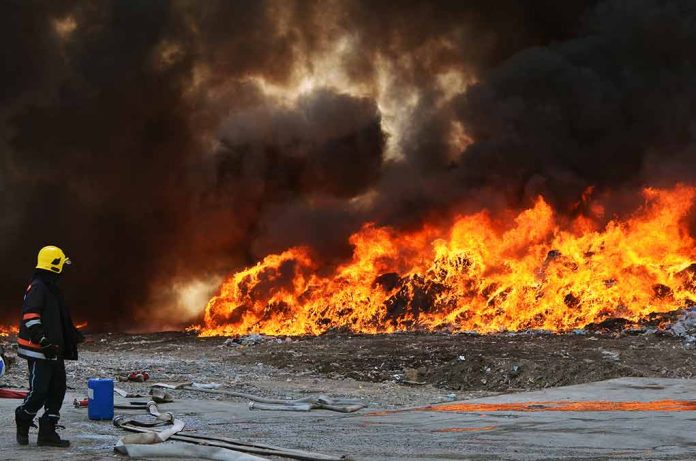 (ReliableNews.org) – Russian citizens have spent nearly two years with the war hanging over their heads. An explosion recently rocked the Republic of Dagestan, a region in the southernmost tip of the country. Shockingly, it wasn't related to the war.
On August 15, Russian officials announced a massive explosion at a gas station took place in the republic of Dagestan. The blast was triggered when a fire started at a nearby car repair shop and spread. The Health Ministry reported that 115 people were hurt, and 35 died. Sixty-five people were hospitalized, including 16 children. Nine adults and two kids were listed as being in grave condition.
Authorities declared a state of mourning in Dagestan and announced the families of those who died would receive 1 million rubles (roughly $10,000) each. The injured would be given between 200,000 and 400,000 rubles, which equates to approximately $2,000 and $4,000, respectively.
A witness said the area around the explosion was "like a war" zone. Firefighters spent almost four hours putting the blaze out. Russia's Investigative Committee has launched a criminal investigation into what happened. The Kremlin issued a statement saying President Vladimir Putin wanted to express his "condolences to the families and friends of those killed […] and wished a speedy recovery to the victims."
Another explosion took place in Russia as well. The second blast happened at an oil field in the northern part of the country. It's not clear what triggered it, but two people were killed in the accident. It also started a forest fire in an area near the field.
Back in the US, Hawaiian officials are still digging through the rubble on Maui. American authorities have said more than 100 people died in those fires, but the toll is expected to rise in the coming days and weeks. An entire town on the Hawaiian island was destroyed in the fire.
Copyright 2023, ReliableNews.org