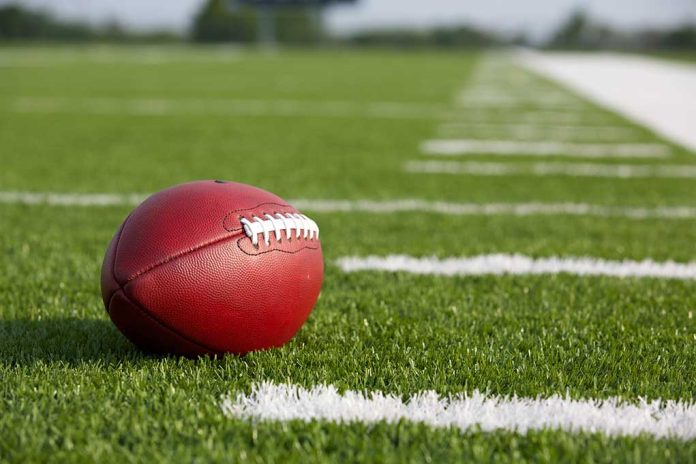 Two Shootings Leave Multiple Dead, Injured
(ReliableNews.org) – America received news of two shootings this week that were tied to football. One was on a college campus, and the other was outside a high school game. The families and friends of four young people are now mourning.
The first shooting occurred in Orlando, Florida, on Saturday, November 12. People were gathered in the parking lot of Jones High School during a playoff game against the school and Wekiva High when shots rang out. According to Click Orlando, an argument broke out, which led to the violence that left 19-year-old Gamaine Brown dead. Two others suffered injuries.
Law enforcement officers have not charged anyone yet, but they were questioning four minors.
Gamaine Patrick Brown is a 19 year old alumni of Jones High School.

He was at the Jones High School football game Saturday when he was shot and killed. pic.twitter.com/NV3clJvf8h

— Sabrina Maggiore (@SabrinaWFTV) November 14, 2022
The second shooting took place on Sunday night at the University of Virginia (UVA) after a bus carrying students returned to the Charlottesville campus from a class trip. Police are accusing ex-football player Christopher Darnell Jones Jr., 22, of opening fire on and near the vehicle.
Three UVA football players — Lavel Davis Jr., D'Sean Perry, and Devin Chandler — died in the shooting. Two others, including football player Michael Hollins Jr., suffered injuries. The suspect was arrested on Monday morning after an intense manhunt.
Reports indicate the alleged shooter had been on the university's radar at the time of the shooting. The motive is not clear.
Copyright 2022, ReliableNews.org