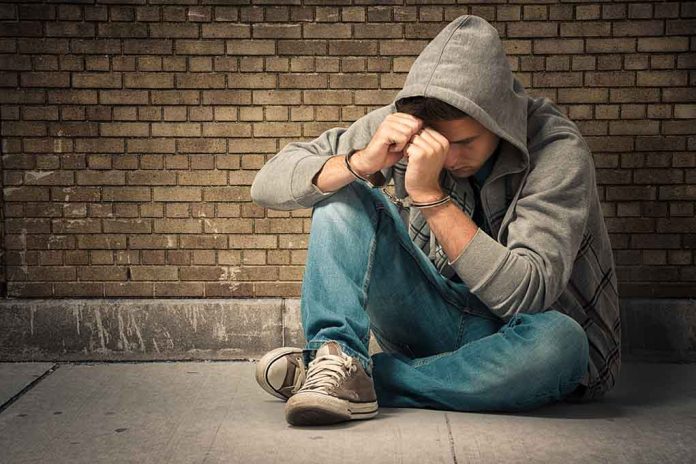 (ReliableNews.org) – St. Augustine, Florida, is the oldest continuously occupied city in the United States. Millions of people visit the city yearly, and it's a relatively safe community. Recently, a frightening incident took place at a local movie theater, and multiple teens were arrested for it.
On May 27, the St. Johns County Sheriff's Office posted a message on social media explaining an incident that occurred earlier in the day. According to the statement, officers responded to the Epic Theater at about 5:30 p.m. after reports of an explosion inside a theater where a movie was playing. A large number of officers responded. They determined three males lit ground-to-air fireworks inside the theater.
Fortunately, nobody in the theater suffered any injuries.
About two hours after the police responded to the call, deputies came across two teens lighting illegal fireworks. They were allegedly identified as the suspects who lit the fireworks inside the theater. Officers arrested the teens, and they were charged with possession of marijuana, disorderly conduct, and arson.
A woman named Marge Michie posted a comment under the post from the sheriff's office saying her two grandchildren, ages 4 and 5, were in the theater when the fireworks were set off. She said the kids were "TRAUMATIZED by this event." The concerned grandmother expressed hope that the "psychological injury" the teens caused to the kids would be taken into consideration when prosecutors decide how to punish them.
Another woman who brought her grandkids to the theater told News4Jax that it's "ridiculous" that the teens would do something like that.
Lakesha Burton, a News4Jax Crime and Safety Analyst, recommended parents speak to their kids to let them know how to avoid serious charges over the summer. She said they need to know who their kids are hanging out with and what they are doing all the time.
Officers are still looking for a third suspect.
Copyright 2023, ReliableNews.org