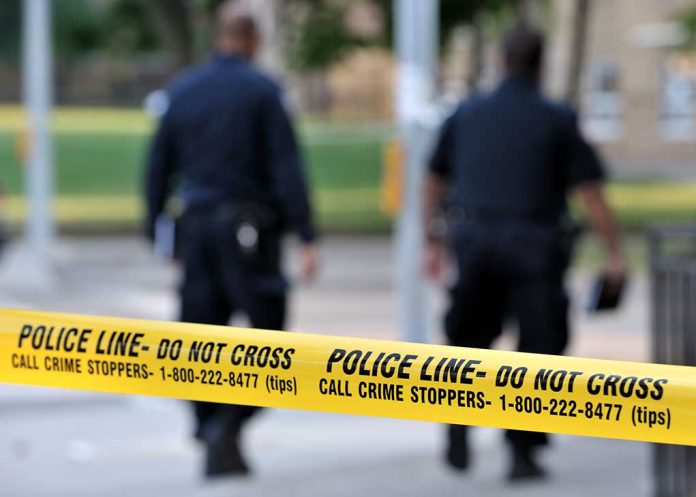 (ReliableNews.org) – A Houston, Texas, suburb is mourning the lives of five people, including a child, who were gunned down on April 28. Federal, state, and local law enforcement are conducting a massive manhunt to try to find their suspected killer. Now, new information is coming to light about the suspect.
On Monday, May 1, The New York Times reported an unnamed official with US Immigration and Customs Enforcement said 38-year-old Francisco Oropesa was reportedly deported several times before allegedly murdering five neighbors. The Mexican national was first expelled from the country in March 2009. He was subsequently arrested by ICE three more times in September 2009, January 2012, and July 2016.
Wilson Garcia said he and two other people in his home asked his neighbor, Oropesa, to stop firing an AR-15 rifle on Friday night, the Associated Press reported. The suspect said that he want in his yard and could do what he wanted. Garcia says he called 911 to report his neighbor. He would call four more times to beg for help that he was told was on its way.
About 10 to 20 minutes after the initial interaction, Garcia alleged Oropesa ran up to his home with his rifle. Garcia's wife, 25-year-old Sonia Argentina Guzman, told her husband to go inside because she was a woman and the neighbor wouldn't shoot her. She was wrong.
Oropesa is accused of shooting Guzman and murdering her. Garcia said his friends told him to run because his wife was dead, and they had three kids who needed a parent. He jumped out of a window while the suspect shot and killed four more people in the home: Garcia and Guzman's son, Daniel Enrique Laso, 9; Diana Velazquez Alvarado, 21; Jose Jonathan Casarez, 18; and Julisa Molina Rivera, 31.
Rivera and Alvarado died shielding an infant boy, a toddler girl, and another child. The kids survived. Garcia said he's trying to stay strong for his surviving children: the infant and toddler girl.
Authorities are offering $80,000 for information leading to an arrest.
REWARD: There is a combined reward of up to $80,000 ($25,000 from the FBI) for information leading to the arrest of Francisco Oropesa.

If you have information about Oropesa or the #ClevelandTXshooting, submit tips via https://t.co/G7iWD3Yw4f or 1-800-CALL-FBI (press option 1). pic.twitter.com/TYac8vYapb

— FBI Houston (@FBIHouston) May 1, 2023
Officials ask those with information to call the FBI at 1-800-CALL-FBI (press option 1) or the San Jacinto County Sheriff's Office at 936-653-4367.
Copyright 2023, ReliableNews.org