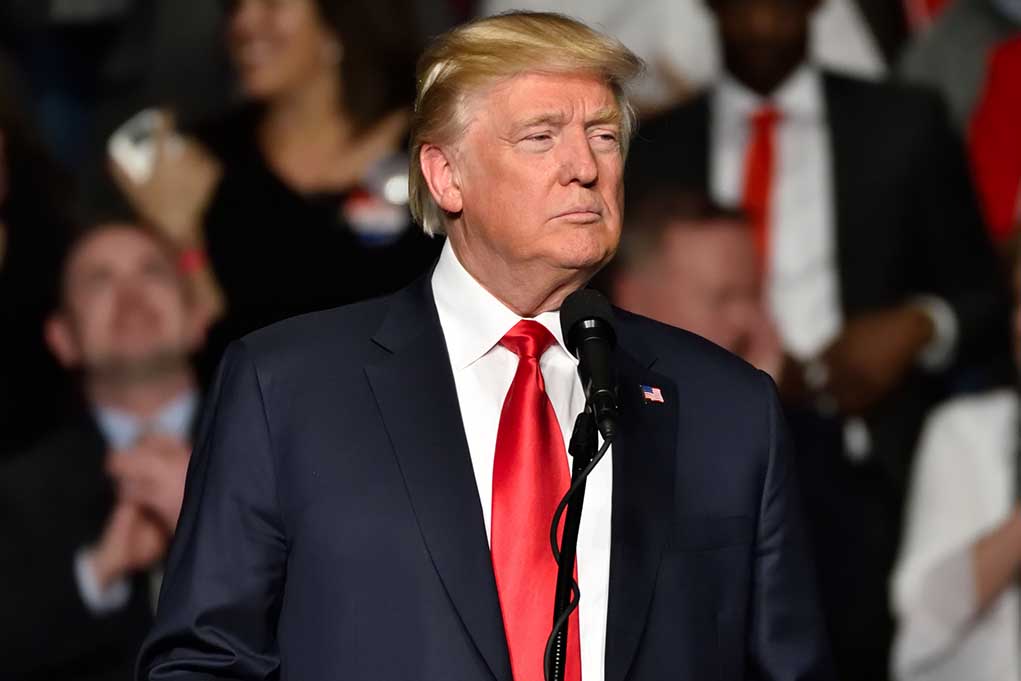 (ReliableNews.org) – During the four years former President Donald Trump was in office Russia didn't attack Ukraine. In fact, Russian President Vladimir Putin maintained a relationship of mutual trust and respect with the American POTUS. Trump recently acknowledged that all changed when President Joe Biden took office.
During a March 12 rally in Florence, South Carolina, Trump reminisced about the way the media portrayed him while he was president. He pointed out the "fake news" constantly said his personality would lead to a war, but he said the reality is his "personality is what kept [the US] out of war."
"The fake news said my personality would get us into a war…my personality is what kept us out of war" said former President Donald Trump. https://t.co/g1r87M2DsU pic.twitter.com/0zeZBZvujD

— Newsmax (@newsmax) March 13, 2022
Trump went on to say he doesn't believe Putin is going to stop attacking. He thinks it's just "going to get worse and worse." And unlike when he was in office, there's nobody with whom the Russian president will speak. The former commander-in-chief also criticized his successor, saying the US is "neither feared or respected." He said the way America is being treated by other nations is unprecedented.
The 45th president has repeatedly spoken out about Biden in the months since he left office. He might run for president again in 2024 to put America back on track but doesn't plan to make a final decision until after the midterm elections.
Copyright 2022, ReliableNews.org