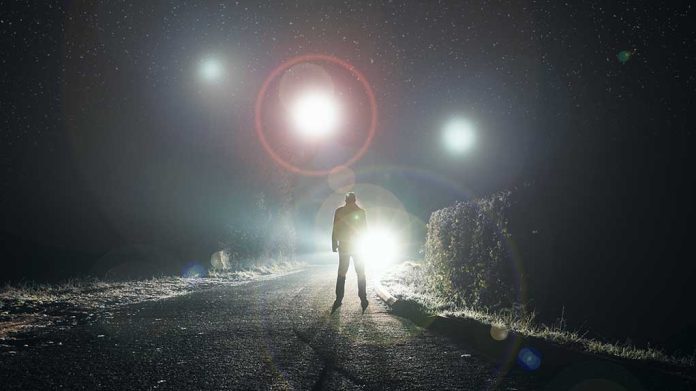 (ReliableNews.org) – For centuries, space has been a source of wonder for those living on Earth. One of the biggest questions scientists would love to answer is whether there are other life forms in the universe. When a mysterious spiral appeared in the sky above Hawaii, those questions were once again on the minds of observers. However, there was reportedly a simple explanation for what happened.
On Wednesday, January 18, SpaceX launched a GPS into space for the US Space Force. Afterwards, the Subaru Telescope captured a shocking site, an object appeared to soar through the sky and turn into an eerie blue spiral. Officials at the National Astronomical Observatory of Japan posted a video of the image in the sky over Hawaii's Big Island.
On Jan 18, 2023 (HST), the Subaru-Asahi Star Camera captured a mysterious flying spiral over Maunakea, Hawai`i. The spiral seems to be related to the SpaceX company's launch of a new satellite.
Watch the video:https://t.co/851Gz7VojV#SubaruTelescope pic.twitter.com/Np58fxpX9e

— Subaru Telescope Eng (@SubaruTel_Eng) January 19, 2023
According to the Daily Mail, experts said the spiral shape occurred as the upper stage of the Falcon 9 vented the fuel it didn't use before it dropped into the ocean. When the fuel is released from the spacecraft, it freezes into the shape of a spiral, and then the sun's rays illuminate it, creating the effect.
The recent incident wasn't the first time a spiral has appeared in the sky. In 2009, a blue one appeared in the sky in Norway. The sight confused viewers; some even thought it might be a UFO. However, reports later indicated it was just a rocket that was releasing its fuel, just like the case with the Falcon 9.
The SpaceX launch was important for the US military. The satellites, which were built by Lockheed Martin, will reportedly help the Armed Forces by increasing the quality of the performance of the smartphone apps soldiers use, as well as increasing the speed and security of the communication systems.
Lockheed Martin Vice President Tonya Ladwig told Forbes the GPS 3 satellites are "the most powerful" the company has ever built.
Copyright 2023, ReliableNews.org