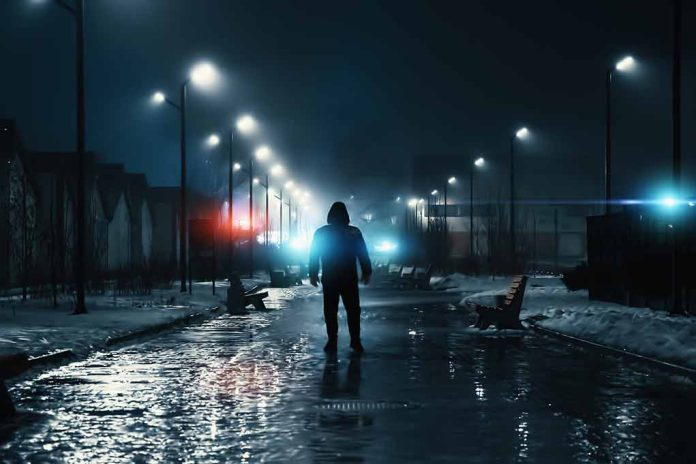 (ReliableNews.org) – Oakland, California, is no stranger to crime. In fact, the Denzel Washington movie "Training Day" is about a corruption scandal that almost toppled its police department. Decades after that scandal, it appears crime is out of control again.
Crime in Oakland is surging. Robberies have increased by 22% in the last year. Car thefts have increased by 52% in the year up to July 30. Overall, crime has increased by 26%. The Oakland NAACP has urged lawmakers to "declare a state of emergency." The organization stated residents are "sick and tired of [their] intolerable public safety crisis that overwhelmingly impacts minority communities." They pointed out that "[m]urders, shootings, violent armed robberies, home invasions" and other crimes are now a "fixture" in the city.
The NAACP blamed the crime wave in the city on far-left policies, including the defund the police movement and the district attorney's failure to actually prosecute violent criminals. They also pointed their finger at anti-police rhetoric.
Oakland Mayor Sheng Thao (D) told Newsweek that violent crime is something she's taking seriously. She said she's a survivor of it herself, and some of the people who work for her have also been impacted by it. She said she wants to keep people safe in the city by partnering with others.
The crime is so bad that PG&E, the electric company that serves parts of the city, is hiring off-duty police officers to protect its crews. Thieves have targeted workers in the past for their tools. The company started hiring off-duty officers last year when workers were robbed at gunpoint.
City officials have partnered with the California Highway Patrol (CHP). Noel Gallo, a city council member, said they needed extra help because crime is out of control. Governor Gavin Newsom (D) approved the city's request to deploy more officers to the city. At least six CHP officers and a sergeant are being sent to Oakland to help.
Copyright 2023, ReliableNews.org