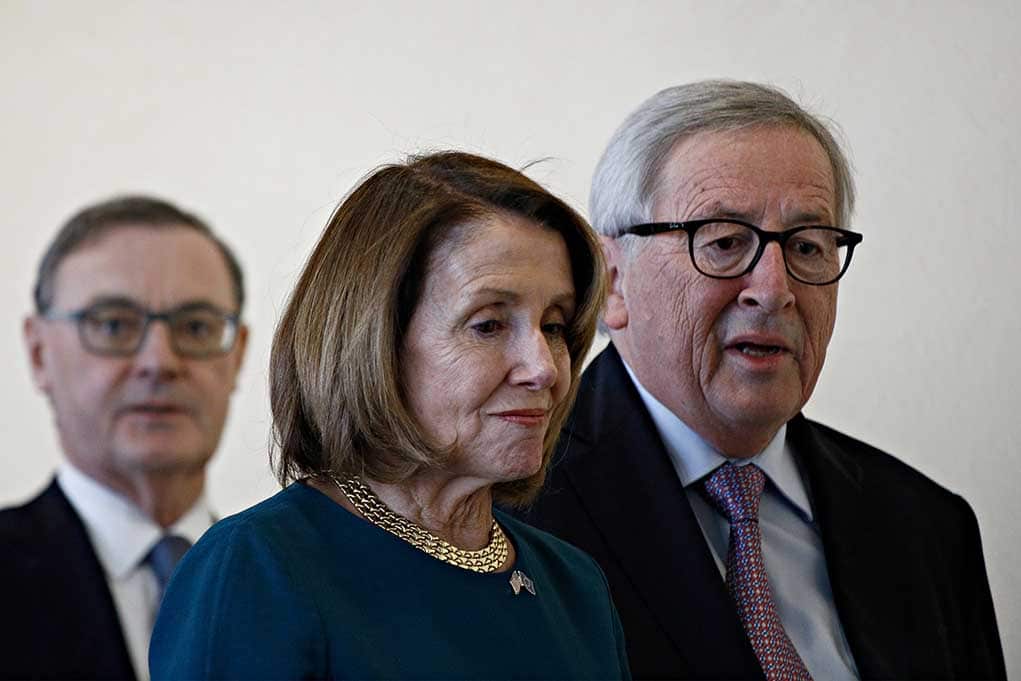 (ReliableNews.org) – House Speaker Nancy Pelosi (D-CA) has faced allegations of profiting from insider information and her connections to big business to the tune of millions of dollars. For example, Yahoo Finance recently reported her husband, Paul Pelosi, experienced an inexplicable success rate with investments for years. The speaker finally caved to pressure and backed a stock trading ban on Congressional members.
On February 9, subscription media service Punchbowl News reported Pelosi's decision to back Democratic-led efforts to pass an amendment to the 2012 STOCK ACT, which would create a ban on stock purchases by members of Congress and their senior staff.
Democrats trying to ban individual stock ownership among members of Congress say they finally have enough support to push forward a bill following its hard-won backing by House Speaker Nancy Pelosi. https://t.co/eqlvxwYnWa

— ABC News (@ABC) February 11, 2022
Pelosi has consistently pushed back against efforts to block similar measures. She recently defended her resistance, telling reporters members of Congress should be allowed to participate in America's free-market economy.
However, it hasn't escaped the public's notice that her required trade disclosures show millions of dollars in stock earnings by her husband. As reported over the summer, Paul Pelosi raked in millions in profits after exercising roughly 4,000 stock options in Google's parent company a week before the House Judiciary Committee approved antitrust measures against Big Tech companies, including Alphabet.
What do you think? Should members of Congress be allowed to play the stock market?
Copyright 2022, ReliableNews.org