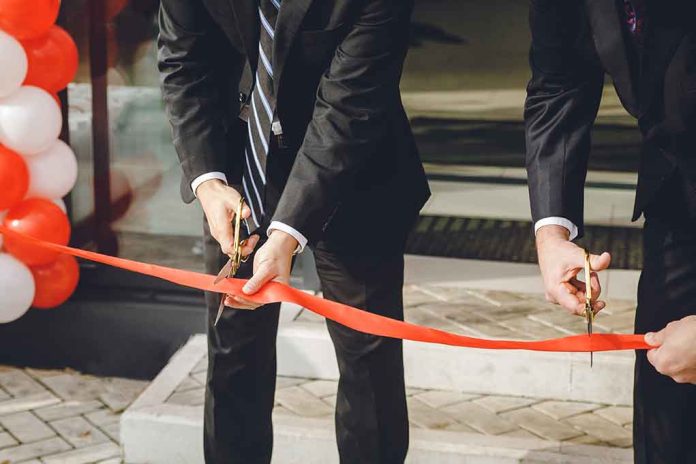 (ReliableNews.org) – The US Department of Agriculture's Plum Island Animal Disease Center (PIADC) employs veterinarians and scientists who protect the US farm economy and export markets. The group is located in the northeastern part of Long Island, New York. However, the important foreign animal disease research and other studies conducted in the facility will begin to move to a new location over the next couple of years in the breadbasket of the nation — Kansas.
On April 3, KSNT reported an upcoming ribbon-cutting ceremony for the new National Bio and Agro-Defense Facility (NBAF) in The Sunflower State. According to the source, Senator Jerry Moran (R) confirmed the $1.25 billion state-of-the-art research center will officially open on May 24, replacing the 68-year-old PIADC in New York. The USDA reported that the Department of Homeland Security (DHS) Science and Technology Directorate constructed the facility in Kansas last May, and the contractors completed their work by the end of 2022.
NBAF will now transfer to the agriculture department.
After a 17-year journey, the National Bio and Agro-Defense Facility will have a ribbon-cutting ceremony on May 24.https://t.co/pTkrHu7dK9

— Manhattan Mercury (@MERCnewsroom) April 2, 2023
According to the USDA, the facility will be the first US laboratory with maximum biocontainment (BSL-4) space, which will be used to study diseases affecting large livestock. Previously, the nation had to depend on other countries for such research. The new building will be home to the development of vaccines, accelerating technology transfers to others in the industry, and lab research. The USDA reported that the secure facility was constructed on federally-owned land next to the Kansas Department of Agriculture and Kansas State University's Biosecurity Research Institute.
The reason for the new facility included the need to expand and meet new challenges the USDA didn't feel the current center could accommodate, including biocontainment capabilities and modern laboratories that could grow with changing needs. Before beginning operations, the new location will need to go through several inspections and reviews by the Federal Select Agent Program, which will determine whether the place is safe and secure enough to house bacteria, viruses, toxins, and microorganisms.
Copyright 2023, ReliableNews.org