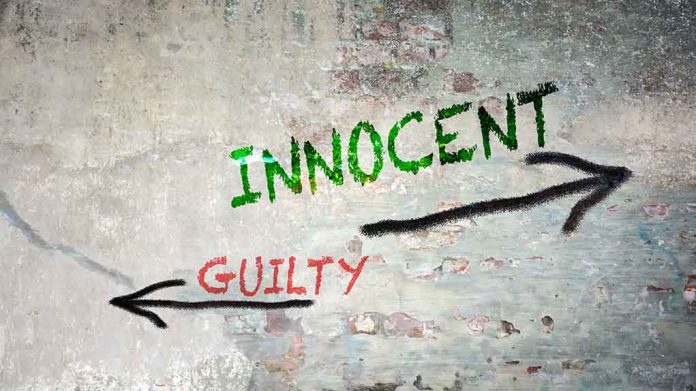 (ReliableNews.org) – In May 1990, Marlene Warren answered the door to her Florida home. Standing before her was a clown holding balloons and flowers. The Palm Beach Post reported Warren said, "Oh, how sweet." Those were her last words. As soon as she opened the door, the clown shot her in the face. Now the lawyers for the woman accused of killing her claim new evidence will clear her.
For 27 years, law enforcement searched for Warren's killer, identified as Sheila Keen-Warren. Costume shop employees said she was the one who purchased the clown getup the murderer wore. Police also claim they have DNA evidence linking Keen-Warren to the crime. In 2017, officers arrested her at her home in the Appalachian Mountains. The alleged killer married Marlene's widow, Michael Warren, in 2002. The two were suspected of having an affair at the time of the crime, but that was never proven.
Keen-Warren is set to go on trial this summer for the murder, and her attorneys claim she had nothing to do with the crime. The Daily Mail reported that her lawyers have said Edward Bahr, a prison inmate, allegedly bragged to his cellmate that Michael Warren hired him to kill his wife because she wanted a divorce and to take over his car dealership.
According to a statement provided by the cellmate, Bahr mentioned that after he claimed to have shot Warren, a young man came to the woman's aid. That man was her 21-year-old son, who was in the home at the time.
Bahr has also reportedly made similar statements of his guilt to staff at a Connecticut prison. He said he would tell law enforcement all of the details if it kept him off of death row. But in September 2022, when he was interviewed, he denied ever confessing to the murder. Keen-Warren's attorneys want Circuit Judge Scott Suskauer to allow the man's "out-of-court statements" to be used during the trial.
Michael Warren maintains neither he, nor his current wife, had anything to do with Marlene Warren's death.
Copyright 2023, ReliableNews.org