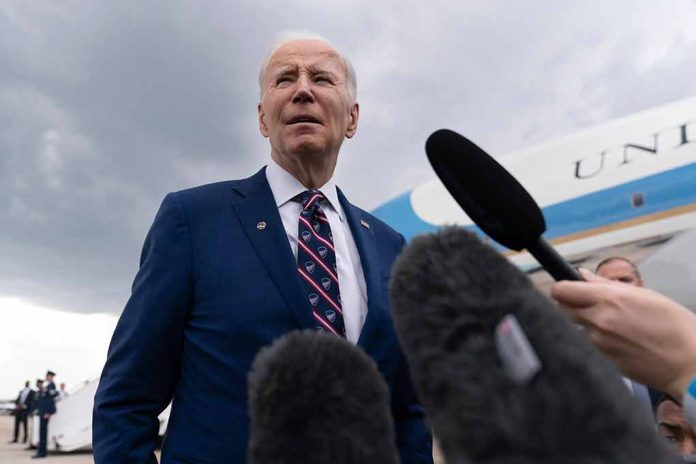 (ReliableNews.org) – In mid-August, the House Oversight Committee asked the National Archives and Records Administration (NARA) to send over any unredacted records that show President Joe Biden used a pseudonym while vice president. The request was in relation to their probe into Hunter Biden's business dealings. According to reports, NARA has allegedly acknowledged he did use fake names.
On August 28, the New York Post published a report claiming NARA has almost 5,400 documents, emails, and electronic records that may show Biden used fake names from 2009 to January 2017. The acknowledgment was reportedly in response to a Freedom of Information Act (FOIA) request from the Southeastern Legal Foundation.
The president reportedly used "Robin Ware," "JRB Ware," and "Robert L. Peters" while he was serving as vice president under former President Barack Obama.
The Southeastern Legal Foundation has sued NARA in an attempt to get the records. The conservative organization believes the documents and electronic records might prove that Biden fed his son information about the government to help him with his business dealings. Previous reports indicated there were records on Hunter Biden's laptop that showed Biden's aide sent the then-vice president's daily schedule to his son about 10 times between May 18 and June 15, 2016. House Oversight Chairman James Comer (R-KY) alleges the emails to Hunter showing him his father's daily schedule, which cc'd "[email protected]," prove that Biden was "wide open for his family's influence peddling."
Meanwhile, the Southeastern Legal Foundation released a statement claiming politicians often use their power to benefit themselves personally and professionally. The group demanded NARA release the 5,400 records to them so they could release them to the public.
The news comes as the GOP attempts to gather enough evidence to open an impeachment inquiry into the president. House Speaker Kevin McCarthy (R-CA) will make the final decision about whether one should be opened. A probe of that nature could hurt Biden's chances of being re-elected even if nothing ever comes from the inquiry.
Copyright 2023, ReliableNews.org