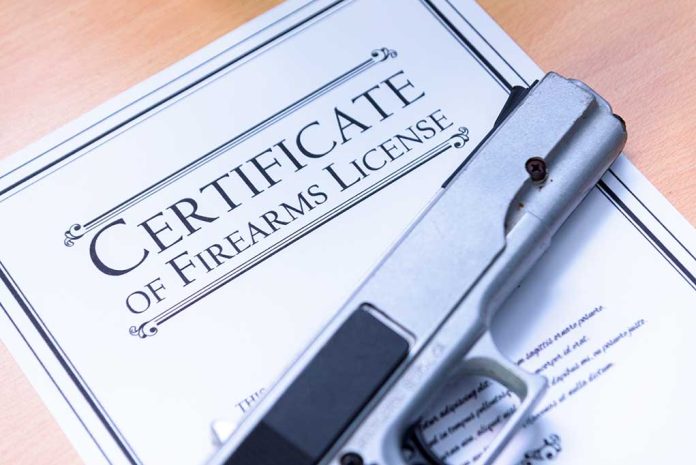 Citizens Will Be REQUIRED To Take This New Background Check
(ReliableNews.org) – The Supreme Court recently struck down a century-old concealed carry law in New York. At the same time, the state is grappling with how to respond to the Buffalo mass shooting that killed 10 people. Lawmakers recently rolled out a new rule for screening applicants who want to carry weapons outside of their homes.
New York state is rolling out strategy to screen applicants for gun permits by requiring people to hand over their social media accounts for a review of their "character and conduct." https://t.co/ofiHoeY2SQ

— philip lewis (@Phil_Lewis_) July 8, 2022
On July 1, Governor Kathy Hochul (D) signed a gun control bill that will put up another roadblock for those wanting to get concealed carry permits. The new law, which goes into effect in September, requires applicants to give the state a list of their social media accounts for a "character and conduct" review.
The Associated Press reported the NY Sheriffs' Association Director Peter Kehoe said lawmakers have not announced extra staffing or money to address the new rules. Additionally, he thinks the rule might violate the Second Amendment and doesn't believe officials will actually look at the accounts.
Kehoe explained he thinks searching through social media accounts would be a "constitutional invasion of privacy."
The law also brings up First Amendment questions because it allows the government to punish Americans for their speech by denying them gun permits. Do you think the state of New York is violating its residents' rights with the new bill?
Copyright 2022, ReliableNews.org