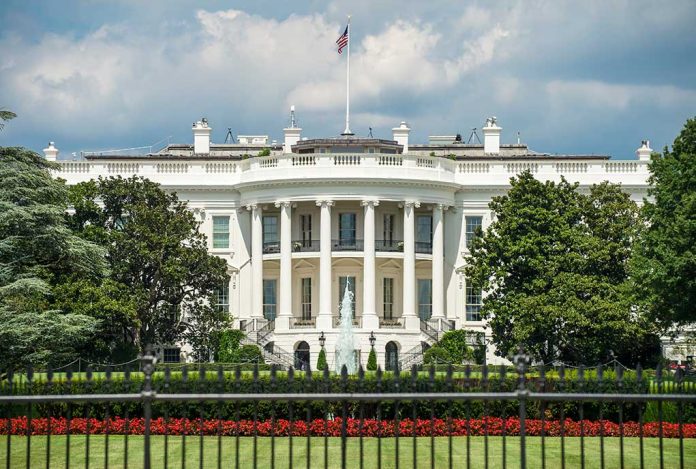 (ReliableNews.org) – Artist Norman Rockwell created a series of sketches depicting a day in the West Wing in 1943. He gave four of the original "So You Want to See the President" pieces to President Franklin D. Roosevelt's press secretary, Stephen Early. Decades later, the White House has been dragged into a dispute between family members.
In 2017, Mr. Early's youngest son, 83-year-old Thomas Early, was watching a televised interview featuring then-President Donald Trump in the White House. Thomas was shocked when he noticed the artwork given to his late father by Rockwell hanging on the wall. Thomas died in 2020, but his sons and the sister-in-law of his late brother hired an art-crime investigator to look into the matter.
Before he died, Thomas sent the White House a letter and asked for the return of the artwork. Last year, the sketches were taken down, and POLITICO ran a story saying they were removed because the family wanted them back.
In a lawsuit filed in US District Court, heirs of the sons allege their late sister, Helen Early Elam, was supposed to hang onto the photos as part of their shared inheritance. Instead, they allege she and her son, William Elam, loaned them to the White House during former President Jimmy Carter's administration in an attempt to essentially steal the artwork by establishing herself as the sole owner.
They thought the artworks were in storage. Until they saw them on the news—hanging in the White House. A family art dispute worthy of "The West Wing": https://t.co/Qh4ygGZQOa

— Anthony Amore (@anthonymamore) March 17, 2023
William Elam has denied the allegations. His attorney, David Fiska, told The Wall Street Journal the allegations are an "absolute fabrication." He said neither Ms. Elam nor her son stole anything from the other relatives. The attorney claims the former press secretary never meant for the sketches to be shared inheritance because he gave them to Ms. Elam when she graduated from college.
The White House sent the sketches back to William Elam, the documented owner. The family will head to court for a preliminary hearing on April 5. Thomas Early's heirs are suing for the return of the art, plus $350,000.
Copyright 2023, ReliableNews.org