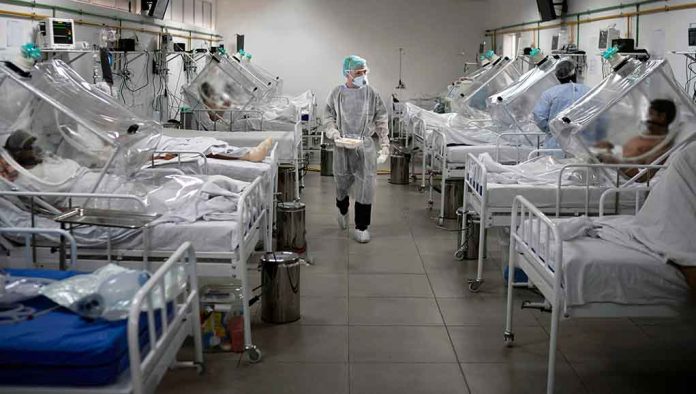 The World's Greatest No-Vaccine Health Trial Is Happening Right Now
(ReliableNews.org) – North Korean leader Kim Jong-un's regime recently reported more than a million documented COVID-19 cases in the country. The news came two years after the dictator closed the country's borders and claimed there weren't any cases in his country. Now it seems the leader is going to fight the virus without vaccines.
According to a May 18 Newsweek report, Kim's decision to not vaccinate his country means they are going to face the current COVID-19 outbreak without any protection. Pyongyang has reported more than 1.7 million suspected cases of the virus. The World Health Organization (WHO) is warning the outbreak in North Korea could lead to new variants of the virus that could spill over into China.
There's a concern the outbreak could devastate the isolated nation, making it just as bad as the 1990s famine that killed up to 3.5 million people.
Health experts say that without vaccines and testing capacity, North Korea risks being overwhelmed by a health crisis not seen since a deadly 1990s famine https://t.co/YkckhfH1Vj

— Alastair Gale (@AlastairGale) May 16, 2022
While North Korea claims this is the first COVID-19 outbreak the country has experienced, not everyone is so sure. Bloomberg recently published an article about Kim's handling of the pandemic and said he either did a really good job, or he lied about it. And it's not as though Kim is above being dishonest in order to further his own agenda.
Whether the outbreak in North Korea remains there or impacts the rest of the world remains to be seen.
Copyright 2022, ReliableNews.org