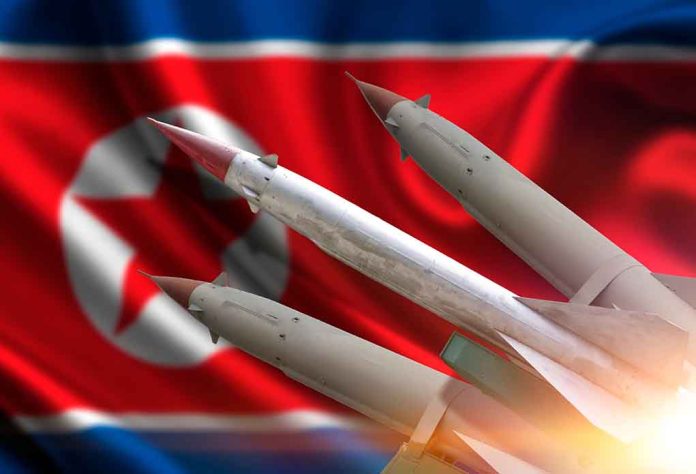 Kim Jong Un Is Ready To Go Nuclear
(ReliableNews.org) – North Korean leader Kim Jong-un is at it again. The dictator has promised to accelerate his country's development of nuclear weapons. This time, he is also threatening to use them.
According to reports, on April 26, North Korean state media reported Kim gave a speech promising to continue "further developing the nuclear forces" of his country "at the fastest possible speed." He also told a crowd of civilians and troops gathered in Pyongyang that although the purpose of his nuclear forces is supposed to be to prevent a war, he also believes they can't "be confined to the single mission of war deterrent."
North Korean leader Kim Jong Un vows to accelerate development of nuclear weapons and threatens to use them if provoked in speech at military parade that features powerful missiles capable of targeting the country's rivals. https://t.co/ehMAqTg8n1 pic.twitter.com/oaMjGL8EYy

— ABC News (@ABC) April 26, 2022
Kim went on to say if any military force tries to "violate the fundamental interests" of North Korea, then the nuclear forces would "accomplish its unexpected second mission" and destroy any invading force.
The North Korean leader's comments come weeks after his sister, Kim Yo Jong, threatened to eliminate South Korea's military if it attacks. She was angry over comments made by a South Korean official who said Seoul has the capability to carry out a pre-emptive strike against the aggressive country to the north.
Just when tensions between the north and south were starting to ease, Kim made his latest threat.
Copyright 2022, ReliableNews.org