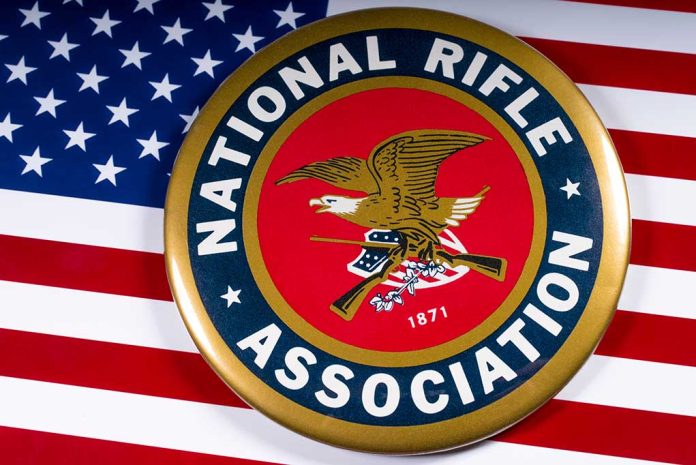 NRA Points Out GLARING Hypocrisy In Democrat-Backed Spending Bill
(ReliableNews.org) – On August 7, Senate Democrats passed part of President Joe Biden's Build Back Better agenda, repackaged as the Inflation Reduction Act (IRA). The legislation has increased funding for climate initiatives, healthcare, IRS employees, and other priorities for the Left. The National Rifle Association (NRA) was quick to point out something very important the POTUS and his party did not include.
The NRA asked its Twitter followers if they believe "keeping our kids safe" is actually a "government priority" when the administration is going to hire thousands of employees for the IRS, but zero security officers for schools.
New IRS Agents: 87,000
New Armed School Officers: 0

Is keeping our kids safe really a government priority?

— NRA (@NRA) August 10, 2022
The IRA includes a provision to hire 87,000 employees for the IRS over the next decade. Natasha Sarin, a Treasury Department official, told TIME the positions will include taxpayer support staff, IT positions, and auditors to crack down on corporate tax fraud. About half of the agency's current employees will be eligible for retirement in the next five years and the government is going to fill those positions, as well.
To the NRA's point, while Democrats happily passed the IRA, they have not shown the same energy to push the Luke and Alex School Safety Act of 2021 through Congress. The legislation was introduced by Rep. Mario Diaz-Balart (R-FL) to honor Luke Hoyer and Alex Schachter, two of the victims of the school shooting in Parkland, Florida. Not only did the Left not try to pass the bill, but they also blocked it.
Do you think the Democratic Party should prioritize school safety?
Copyright 2022, ReliableNews.org