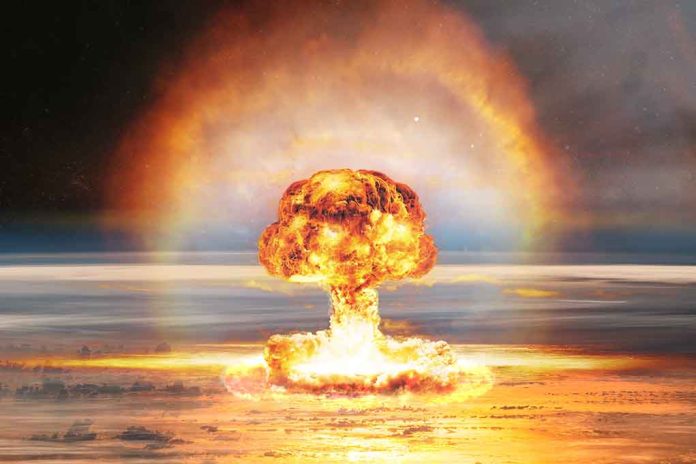 Here's What To Do if a Nuclear Weapon Strikes
(ReliableNews.org) – President Joe Biden recently said the world is closer to Armageddon than ever since the Cold War. Russia has repeatedly threatened to use weapons of mass destruction in the war on Ukraine. That has people wondering what they should do if there's a nuclear attack.
Over the summer, New York City Emergency Management released a public service announcement on what to do if the Big Apple is attacked.
Now, the government is reportedly stocking up on drugs to combat radiation sickness in the event of an attack. While the federal government tries to prevent a war from taking place, there are steps average people can take to minimize the effects on them and their families.
First of all, Americans should prepare emergency kits with water, food, medications, flashlights and other items. Just like any other kit in preparation for an emergency, this will help families survive in the immediate aftermath of an attack. If a nuclear bomb strikes near a population center, people should get inside immediately and stay there until given the all-clear signal.
While inside, everyone should stay away from windows. Families should listen to the radio for updates from the government about when they are clear to leave their homes again.
To see a full list of suggested steps, visit here.
Copyright 2022, ReliableNews.org